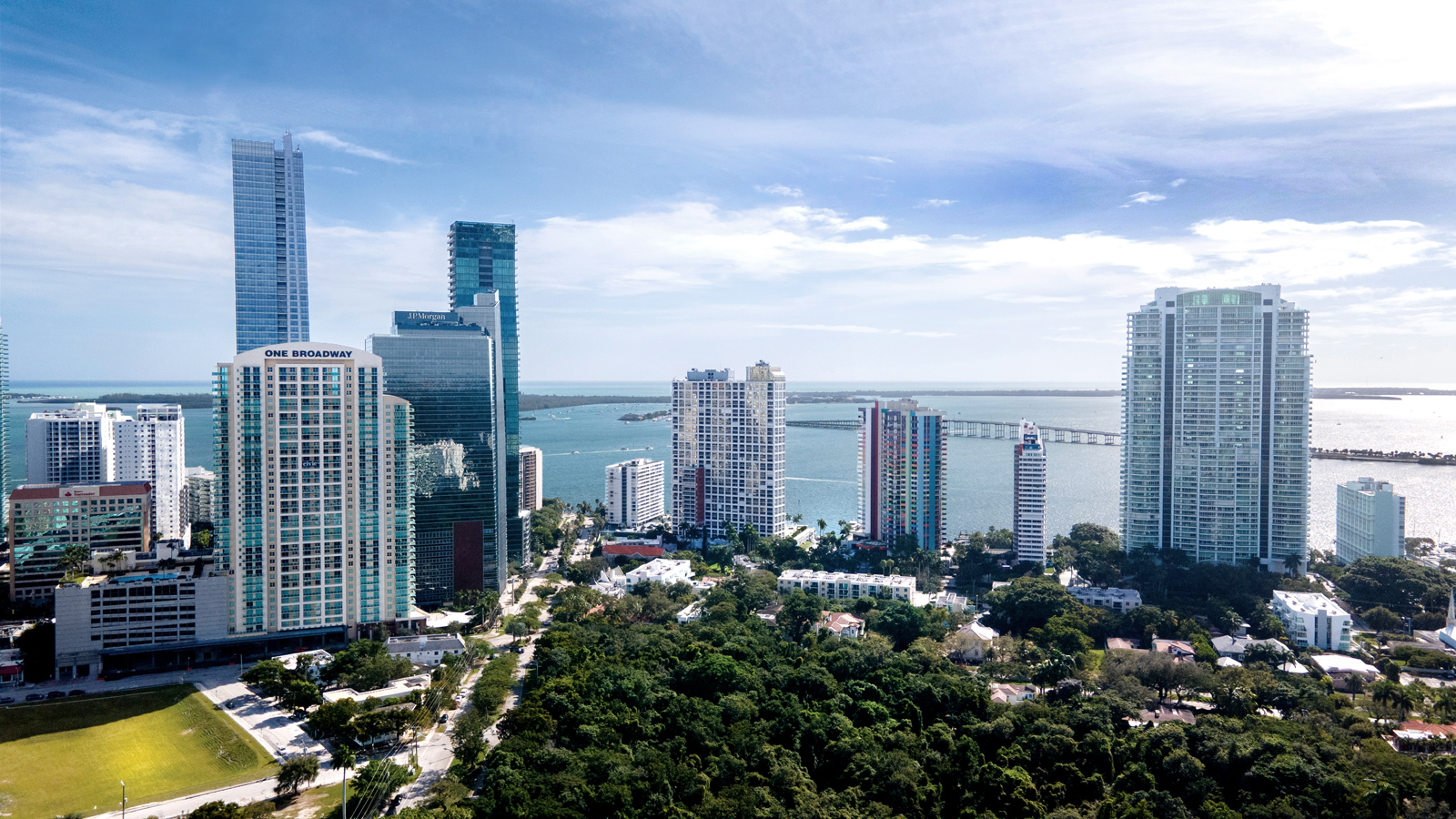 Ytech purchases development sites near Brickell Avenue
Builders looking for open Miami space to develop can take a look at two spots near Brickell Avenue.
Real estate investment and development company Ytech recently purchased 41 and 75 Broadway, a development site perfect for a luxury high-rise residential building. Ytech paid $12.2 million for the properties at the intersection of SW 15th Road and SW First Avenue. Located north of Simpson Park, the properties offer 16,000 square feet total and are zoned for a 288,000-square-foot development. Ytech acquired transfer development rights for an additional 144,000 square feet, which could allow for up to 80 floors in a mixed-use tower of approximately 432,000 square feet with up to an estimated 183 units.
"Ytech strategically and patiently seeks out the best development sites in Brickell," said Yamal Yidios, chief executive officer at Ytech, which has developed and redeveloped more than 7,000 residential units in the Southeast. "The Broadway properties offer one of the best development sites for boutique luxury living in the highly sought after south Brickell area. It has direct access to the vibrancy of Brickell Avenue's restaurants, shops and offices while remaining close to nature and green space in the 10-acre park across the street. Such close proximity to a park of that size doesn't exist anywhere else in the Brickell neighborhood and will provide a uniqueness similar to the exclusive residences adjoining urban landmark parks in New York City, London and throughout Asia."
Ytech acquired the properties after a series of defaulted contracts from previous buyers and back-up contracts during which it also dealt with the risk of buying partial interests at different intervals on the parcel held by two owners embroiled in a lengthy family litigation.
"We are pleased to overcome numerous obstacles, including acrimonious litigation that had stretched out for nearly a decade, to assemble these prime properties and create new development prospects for Ytech in the prestigious Brickell Avenue area. I am grateful that all parties gave us the opportunity and confidence to create a solution that brought our vision to fruition," Yidios said. "We have a long-term strategic interest in Brickell and view this transaction as a natural extension of the acquisition of 1428 Brickell Avenue in 2017."
Featured image: Ytech property at lower left