[vc_row css_animation="" row_type="row" use_row_as_full_screen_section="no" type="full_width" angled_section="no" text_align="left" background_image_as_pattern="without_pattern"][vc_column width="1/2″][vc_column_text]
Powered by: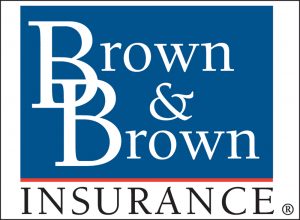 Beverly Raphael Altman is president and CEO of RCC Associates, a general contracting firm founded in 1971 by her husband, the late Richard Raphael. Despite numerous opportunities to sell the firm after his 1998 death, she instead defied expectations in a male-dominated industry and assumed the helm, growing the business from $19 million in revenue to $105 million in more than 19 years.
Now, with close to 100 employees and licensed in 32 states, RCC is ranked as South Florida's top woman-owned business, based on revenue. It has more than 2,500 projects from Hawaii to Puerto Rico in its portfolio. Clients include The Cheesecake Factory, Zuma, La Centrale Italian Food Hall, Del Frisco's, Uncle Julio's, iPic Theaters, Harry Winston, Balenciaga, Givenchy, Capital One Café, Barry's Bootcamp and BankUnited.
Raphael Altman has received many distinctions, including induction into Nova Southeastern's H. Wayne Huizenga School of Business & Entrepreneurship Hall of Fame in 2011 (the second woman to receive this honor in 22 years), the Wharton School of Business South Florida Club's Entrepreneur of the Year in 2013 (the first woman to receive this honor), Ernst & Young Entrepreneur of the Year, and an honorary doctorate from Nova's Huizenga school (2017).
She and her husband of 12 years, developer Joel Altman, support numerous charities. She is on the board of the Broward Center for the Performing Arts.
Her daughter, Robyn Raphael-Dynan, graduated from Florida State University with a business degree in 2002. She joined RCC to follow her family's profession, and quickly proved her ability, joining RCC's project management team. She demonstrated aptitude as a project manager, handling such important accounts from Tommy Bahama and Victoria's Secret to multiple projects at Landshark (now Hard Rock) Stadium, including LIV nightclub.
In 2014, Robyn was promoted to director of operations, and, in 2017, was named vice president of operations. She recently was asked to join Habitat for Humanity's board of directors after four years of consistent contributions. She's married to Jason Dynan, and they have two children: Riley (10) and Brody (7).
Gary Press, chairman and CEO of SFBW, interviewed the Raphaels at the Lobster Bar in Fort Lauderdale for this edition of "Women of Influence." This transcript has been edited for clarity.
How do you balance and manage your relationship as mother and daughter vs. company CEO and manager?
Beverly: We knew from the get-go that this could be a fragile thing to our relationship because we knew a lot of other families who had their children come into their businesses, and it really can be a tremendous strain on the relationship. And I had a big concern about that because I had been in the business then for four to five years, when Robyn came to me with this proposition. And we sat down and talked about what the ups and downs would be. And we wanted to be very clear with each other that no matter whether it worked or if it didn't work, it wasn't ever going to get in the way of our relationship.
I said to Robyn, it's really important that everybody who has been here for years already had the transition with me. Now, they're going to have a transition with you coming onboard. You've got to start at the very bottom and there has to be layers of people between us, which means if something isn't right, you have to go to the person you report to, not me.
And she said, "Absolutely, I'm on board." And she actually did that. We would have lunch together every day and we would talk about everything—family, the business—but it never came up if there was something she needed to discuss with the group she was working with. And she worked her way up into the company. The pride that I was feeling was pretty incredible, because I could see, once Robyn got into it, I never questioned whether her head was in the right place. I knew from the beginning she was all in. And that's it. You're not going to have that balance if you have a family member that's just coasting along.
Robyn: I think a big part of our relationship succeeding is that we have similar personalities. So, I think that was a smoother transition for our staff. I always know the decisions that I'd like to make, so I try to keep that in mind when I'm making decisions for the company.
And I obviously have a very invested interest. It's always been a big priority for both of us, to keep my father's memory alive. So, it makes things a little easier that we have a common goal, and I think we've always treated people the same way.
What's the biggest disagreement you've had?
Robyn: We don't argue, by nature. We are communicators. When we have decisions to make, whether we should or should not take a job, we talk it out. We are able to sit down and share each other's point of view, and we respect each other very much. I look up to my mom and everything that she's done. Her opinion matters to me.
Beverly: The closest we've come to arguing was about whether or not to hire a certain person for a very important role in our company. We had very different impressions about the person, and we took our time in making the decision. Robyn's opinion meant a great deal to me, because she really had strong feelings about it, and I wanted to respect that. She made a lot of sense. It took us almost a year and we learned that it wasn't the right move for us. But we got there—whatever it took, we got there together. 
Robyn, what's the best advice your mother has ever given you?
Robyn: Honestly, not to wait until 40 to get Botox. 
You both look marvelous.
Robyn: I learned how to deal with all kinds of people. I think that was biggest lesson I learned, starting RCC Associates, whereas my mother has a revolving door in her office, and I see her always remaining cool and collected. Our business is so stressful. And I could see the walls crumbling around my mother, and she would stay very calm. That's what I took from her the most: Never let them see you sweat.
What advice can you give to a parent who is a business mentor to their child?
Beverly: I would highly recommend that [the child] work somewhere else first so that they have an opportunity to see what's it's like to work in another company when you're not related to anyone on the staff. And to see what it's like to work for a culture that is different from what is for you, so you have an idea of, when you're done there, what is really going to make you happy. 
I learned the business from the top down, and Robyn learned it from the ground up. And the level of detail in the amount of time that she took to learn every facet of our business is an enormous advantage. That's why she is so successful.
Historically, construction is a male-dominated industry. What advantages and disadvantages does that present to a female entrepreneur?
Beverly: It's an individual thing. I knew that there were going to be a lot of "soothsayers," because I was a woman without construction experience. I did have a business background. I started a company and sold it prior to Richard's passing. I was in in sales and marketing in the fashion industry, and taking that knowledge to the construction industry was great.
I blocked it out when people thought it was crazy. So what? We are going to make it, I thought. And I was very fortunate to have a business partner, who happens to be a man, but he worked for my late husband for about 12 years. And when Richard passed away, I asked Rick [Rhodes] if he would like to be my partner—he was still with the company—and he said yes. And we've been partners for 20 years. And it never bothered him. And he is a true construction [guy]. I say to Rick every now and then, "What came over you that this partnership appealed to you?" It never occurred to him not to do it. So when you've got people who show you that kind of confidence, you can do anything.
I had two kids and we had to make it a success.
Who do you admire as female role models?
Robyn: I have the best role model, my mother. I'm so proud of her, watching her win awards and accolades. Now, I have a 10-year-old daughter. It's so special, because she looks up to my mom, too. My mom is such a strong woman, but she can be soft and compassionate. And you can be all of those things in the construction business. You don't have to walk in the room and be the loudest person. You can walk in being yourself and get what you need done. Growing up and watching my mom, I've learned so much.
The key to success for retail and restaurants these days seems to be providing a great experience. How do you work with clients to accomplish this? Are there some new trends in how to provide a great experience?
Robyn: Over the last 20 years, the restaurant industry has changed drastically, I think. Our entry into that world was through theme restaurants. And we partnered strategically with different architects and designers who build restaurants. That's how we stay relevant—we partner with engineers and designers and try to make their visions come true within the owner's budget. Every day, we are trying to come up with ways to create a vibe for people to come and enjoy and want to spend their money. When the recession happened, our restaurant clients are what kept us going.
During the recession, did you have a strategy to survive it?
Beverly: My husband, Joel Altman, is a residential developer. And the handwriting on the wall hit the residential market way before it hit the commercial market. And I would listen to what Joel was concerned about. We talked about it constantly. And he kept saying to me that it's going to catch up, and, at the point, we were the busiest we've been, which was at $105 million. And he said it's not going to last.
So, I started holding staff meetings constantly, talking to my staff preparing them. We had a lot people living paycheck to paycheck, and lots of single moms. They needed to know that this wonderful wave of business wasn't going to be a forever thing. I did it for a year. I said to them to just prepare. Before we actually needed to, I made a decision that we needed to cut back and get the company leaner. And we wanted to make sure, before the economy went really bad, that for anyone we were going to be laying off to downsize, that there were still jobs out there. And so we had our HR director work with us when we did the layoffs, which was the toughest thing ever had to do in business, but we made sure that we talked to other companies to see if they could take some of our people. Some people came back when the recession was over.
We recently had your husband, Joel, on the cover of SFBW. You've been married for 12 years now, so what are the keys to a successful marriage when you both have sizable businesses?
Beverly: We have a solid relationship to begin with. It's just a coincidence that Joel and I happen to be in somewhat-related industries—which has turned out to be a wonderful thing because he's a great sounding board. We speak the same language and understand what each is going through. I think it's really appreciating the space we give each other in order to run these successful businesses, plus we both had children from our prior marriages. We also had a blending of our family, which was very important to us. And, most of all, we have fun.♦
[/vc_column_text][/vc_column][vc_column width="1/2″][vc_gallery interval="0″ images="27370,27371,27369,27368,27367,27366″ img_size="full"][vc_hoverbox image="27308″ primary_title="About CEO Connect Women of Influence" hover_title="About CEO Connect Women of Influence"]
SFBW's CEO Connect Women of Influence series is an exclusive, invitation-only monthly event that brings together South Florida's top business leaders to meet and mingle.
The Presenting Sponsor is Brown and Brown Insurance and our Gold Level Sponsors are CenterState Bank, Cleveland Clinic, Eisner Amper, ProFi, Gravity IT Resources and Greenspoon Marder.
The evening begins with a cocktail reception for about 100 guests followed by the highlight of the event, a live interview with a well-known C-level executive who provides insight into their personal lives, careers and views on issues affecting the business community.
Partnering with SFBW on this exclusive event provides an opportunity to network with the area's business elite, generate new business opportunities, and increase brand awareness. For information about event sponsorship opportunities, email Clayton Idle at cidle@sfbwmag.com.
[/vc_hoverbox][/vc_column][/vc_row]