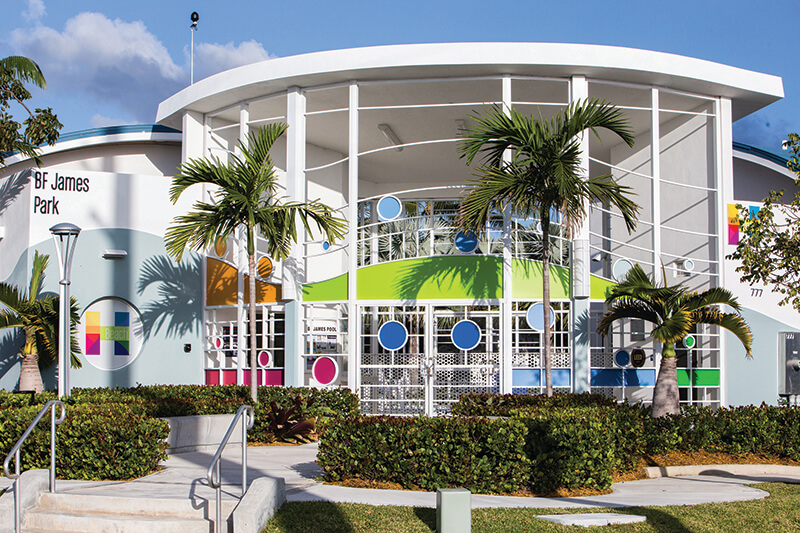 Time to Shine
How Hallandale Beach emerged from shadows of its neighbors
By Austin Langlois
People who think Hallandale Beach is just a drive-by city on the way from Aventura to Hollywood are missing out on one of South Florida's gems.
Hallandale Beach offers numerous dining options to accommodate beachgoers and discerning foodie alike.
In the Fashion Row District, located along Northeast First and Second avenues, Dosha Ayurveda Cafe & Juice Bar is a go-to for vegetarians and vegans. It offers choices such as baked lentil-beet burgers, and vegetarian empanadas made with cauliflower, celery and nuts.
For fancier fare, head to Juniper on the Water, which overlooks the Intracoastal Waterway. It's a good destination for date night with choices such as a raw seafood bar, lamb shanks and steaks. On Saturdays, patrons can enjoy a brunch buffet.
Ask the locals, and they'll tell you their two favorite aspects of Hallandale Beach are the beach and the parks. With 17 public parks and facilities, there are plenty of outdoor opportunities for everyone.
The city also has a master plan to improve all its parks by 2020. Since the plan's approval, four parks have undergone a facelift with new amenities, including the north and south beaches. Sun chasers will find sand volleyball courts, an open-air pavilion for live music and entertainment, bocce courts and playgrounds.
It's not just residents and beach lovers who consider Hallandale a hidden gem. Businesses are catching on, too.
Longtime Miami restaurateur Robert Siegmann has big plans for Hallandale. After opening his Icebox Cafe expansion in Doral, he's shifting focus to Hallandale, which he says is going to be an important part of his business.
He'll build a 9,000-square-foot facility with a restaurant, commercial kitchen and greenhouse. And he's not just investing in Hallandale's economy; he's also investing in its people—adding more than 70 jobs. His new location will offer paid internships for low-income residents.
"I want to set down roots in Hallandale," Siegmann says. "The city is often overshadowed by its funky neighbor, Hollywood, or the larger beach cities to the north, but it has a lot to offer. I think we'll see the art and design scene revive and compliment the rest of the city." k