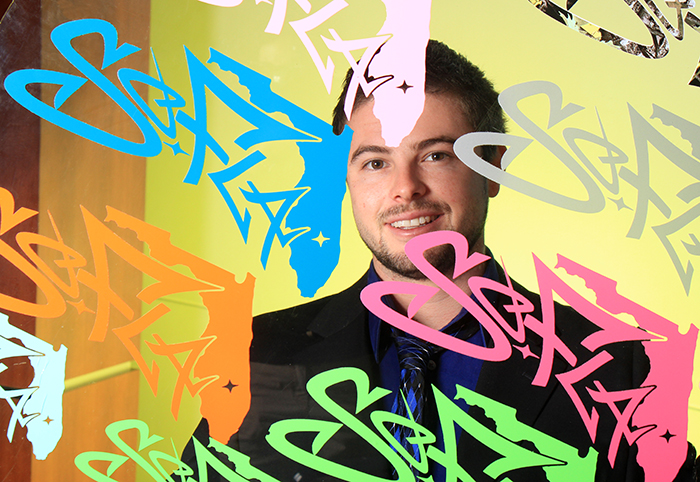 Winning Plans
One might say that Rotation Manager CEO Max Cacchione has some fresh street cred to back up his organization's role in helping entrepreneurs. He just won a $51,000 award by placing first in the entrepreneur track of FAU's Business Plan Competition, while his other role is helping startups as program director for Enterprise Development Corp.
The competition is a prime example of South Florida's growing entrepreneurial scene, going from 64 contest entries in 2009 to 2,014 this year. Seven companies received $153,500 in prize money in this year's competition, which is organized by FAU's Adams Center for Entrepreneurship. More importantly, the competition offers a podium for would-be investors to evaluate companies by sitting in the audience or actually being part of the judging process.
Cacchione has an MBA from the University of Miami and 13 years of experience managing software development teams. His company won for its concept of providing a more efficient method to help coordinate clinical rotations among academic institutions, their students and clinical settings.
Launched in December 2013, Rotation Manager has signed up 10 schools and 15 hospitals. The revenue model makes the program free for hospitals and $39.95 a year for students, although schools can buy licenses for their students as well. A key to sales is getting hospitals to mandate use of the program for the students. Rotation Manager was in the process of raising $750,000 with the bulk of the money going toward boosting sales by targeting major groups of hospitals.
SoFla Sunwear took first place in the FAU student portion of the competition. Founder Thomas Gregory has come up with a street graffiti-type of logo that goes on shirts, caps and decals.
The company grossed $25,000 in 2014 and made a $9,650 profit. Gregory wants to emulate the success of surf brands like Salt Life, which hit $20 million in revenue in 2013 and was purchased by Delta Apparel for $15 million in cash and a $22 million promissory note.
SoFla Sunwear's products are sold on its website and at stores such as Groove Surf and Skate Shop in Hollywood and Underseas Sports in Fort Lauderdale. Gregory would like to raise $200,000 to build inventory, broaden geographic penetration and expand the product mix and styles. ?
Business Plan Competition Winners
Entrepreneur Track
1st: Rotation Manager, $51,000 prize, provides coordination of clinical rotations among students, schools and hospitals.
2nd: Transfasten, $17,500 prize, has a minimally invasive device for spinal surgery; CEO Robert Lins is the holder of six patents and is seeking $150,000 for a 20 percent stake in the company.
3rd: CO2 Conversion to Chemicals/Dioxide Materials, $8,000, Prof. Rich Masel has retired after 32 years on the faculty of the University of Illinois, relocated to FAU's Business Research Park and wants to take byproducts from manufacturing and turn them into useful chemicals.
Student Track
1st: SoFla Sunwear, $46,000, surf logo type apparel.
2nd: Hyperbius LLC, $16,000, has a HyperChiller container that chills 12 ounces of coffee in less than one minute and is seeking $500,000 for a 30 percent stake.
3rd: TripsCommerce, $8,000, reservations and e-commerce cloud service for small travel agencies, seeking to raise $650,000
People's Choice Award
Let It Rot, $5,000, concept developed by the Palm Beach County Food Bank repurposes food waste into marketable worm compost.
Social Entrepreneurship Award
Let It Rot, $1,500