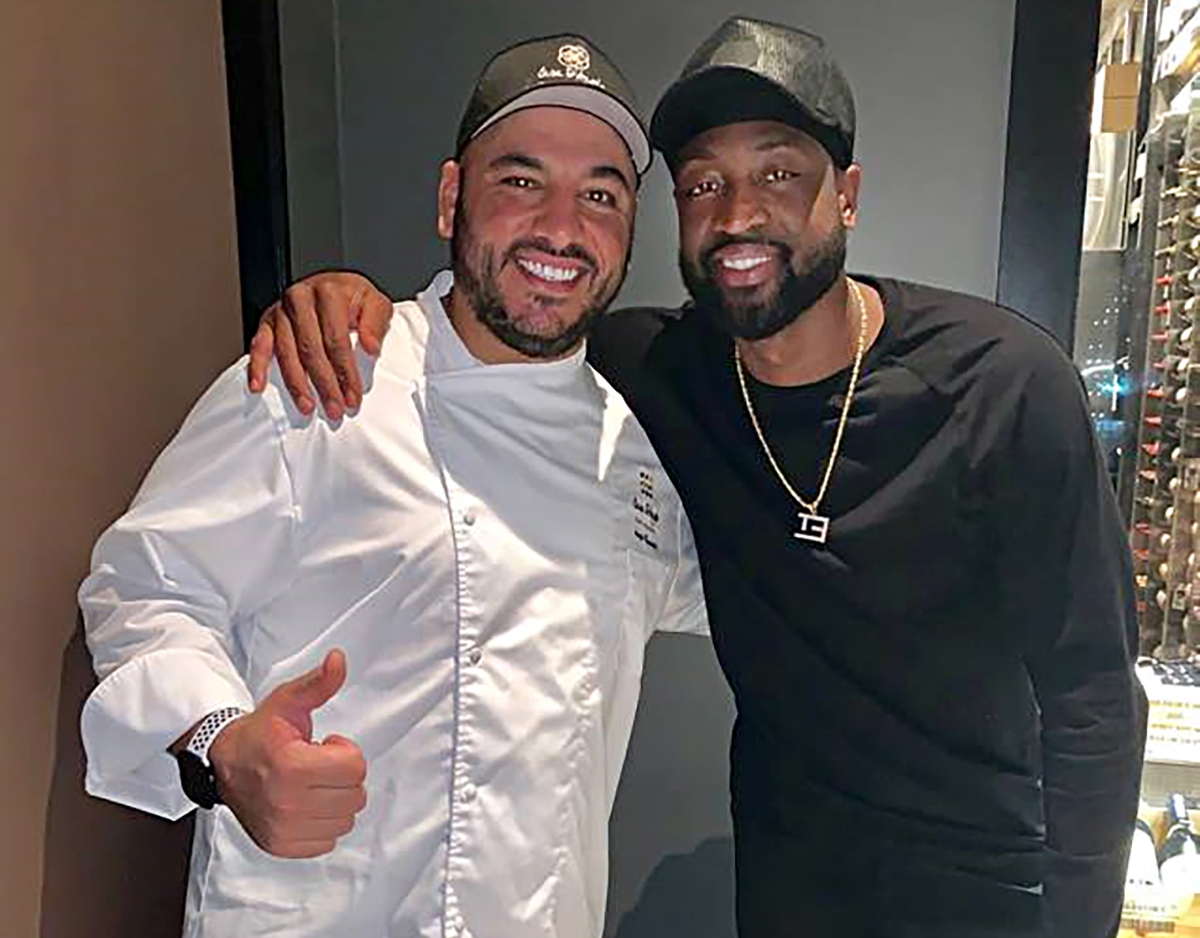 Briefcase Broward
ATR USA sales director Paolo Tabacco, Silver Airways Executive Vice President Kurt Brulisauer, Silver Airways and Seaborne Airlines CEO Steve Rossum, and ATR Vice President for Sales in the Americas Pier Luigi Baldacchini
New Silver Airways aircraft
Silver Airways has begun regularly scheduled flights aboard its new ATR-600 series aircraft. The first ATR aircraft was christened "Mile Marker Zero" in honor of the iconic Key West landmark. The ATR-42-600 aircraft, with seating for 46, will offer quicker direct flights to more short- and medium-haul leisure and business destinations in both domestic and nearby international markets.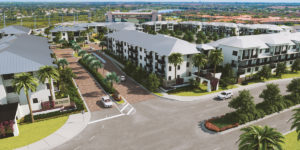 Luxury rentals opening at Pines City Center
Terra has begun leasing for its newest luxury rental development, Pines Garden at City Center with rents starting at $1,645 for a one-bedroom apartment. The 387-unit residential community is part of Pines City Center, a 47-acre master-planned village in Pembroke Pines. The two phases of Pines City Center will comprise approximately 300,000 total square feet of lifestyle-oriented retail, entertainment and restaurant space alongside residential apartments.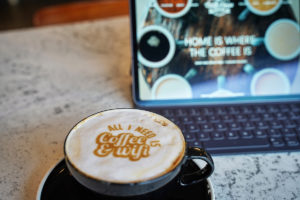 Blitzing the coffee scene
Retired NFL linebacker Stephen Tulloch has opened Circle House Coffee at 727 NE Third Ave. in Fort Lauderdale's Flagler Village neighborhood. Beyond coffee-related fare, Circle House offers breakfast, lunch and dinner items, pastries, doughnuts, pies, cakes, wine and craft beer. It is open 6 a.m. to 7 p.m., Monday-Saturday and 7 a.m. to 5 p.m. on Sundays.
Parker Playhouse starts renovations
The Broward Center for the Performing Arts has broken ground on the $27 million renovation of the Parker Playhouse in Fort Lauderdale's Holiday Park, which will get a new lobby, private donor and premium lounges, a signature bar area and new equipment. The stage will be named after JM Family Enterprises, which gave $1 million. The lobby guest services area will be named after Bank of America, which donated $500,000.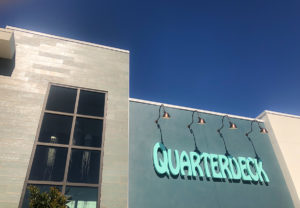 Quarterdeck moves
The Quarterdeck on Cordova Road in Fort Lauderdale closed on April 21 and was scheduled to move into its new location, 1035 SE 17th St., within a couple of weeks. The old location opened in 1966 as a Big Daddy's Liquor Store and Lounge and became the first Quarterdeck when Paul Flanigan purchased it from his uncle, Joe Flanigan.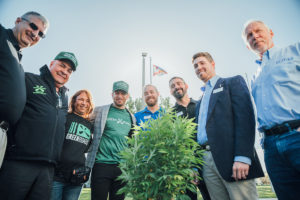 Vice President of Marketing for the Florida Hemp Trade and Retail Association Jeff Greene; Green Roads co-founder Jimmy Tundidor, Director of New Markets Elana Perdeck and co-founder and President of Sales Danny Perdeck with UF/IFAS research team members Sean Campbell, Brian Pearson, Zach Brym and Roger Kjelgren.
Hemp is back
In addition to its inaugural $1.3 million private sponsorship, Green Roads of Deerfield Beach has donated certified hemp plants to the University of Florida's Institute of Food and Agricultural Sciences. The pilot program, which brings hemp plants back to Florida after a 70-year absence, will see if industrial hemp can be a successful crop in the state. Homestead is one of the test locations.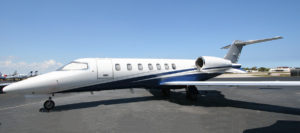 Presidential Aviation adds Learjet 40
Presidential Aviation has added a Learjet 40 to its managed fleet of aircraft at Fort Lauderdale Executive Airport. The six-passenger jet has a range of more than 1,800 miles with a speed of over 465 mph.
Dwyane Wade with executive chef Angelo Massanova at
Casa D'Angelo
D Wade is in the house
Four days after scoring a triple double in his last NBA game, likely NBA Hall of Famer Dwyane Wade dined at chef Angelo Elia's Casa D'Angelo restaurant in Fort Lauderdale. On the menu for Wade was burrata (imported burrata cheese, vegetable caponata, parma prosciutto) and branzino (served with artichokes, lemon and capers and roasted potatoes).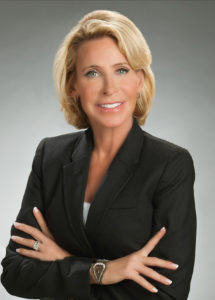 Block Ellert joins Compass
Carolyn Block Ellert has joined Compass Florida's Development Division as managing director. She was previously CEO and founder of Premier Sales Group. Block Ellert is the founding and presiding chair of the Master Brokers Forum's Broward/Gold Coast chapter.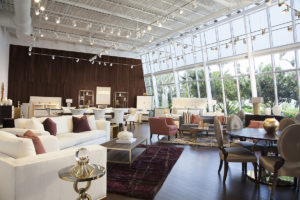 City Furniture makes green promise
City Furniture announced plans to become carbon neutral in its operations by 2040. The goal encompasses the company's showrooms, warehouses, offices and delivery fleet. The company already has 240,000 square feet of LEED-certified showroom space, and is converting its fleet of delivery trucks to run on compressed natural gas. "By 2040, we plan to run many showrooms on renewable energy, which will offset our electric use," President Andrew Koenig said. In-house recycling equipment annually keeps 6 million pounds of cardboard, plastic and Styrofoam waste out of landfills.