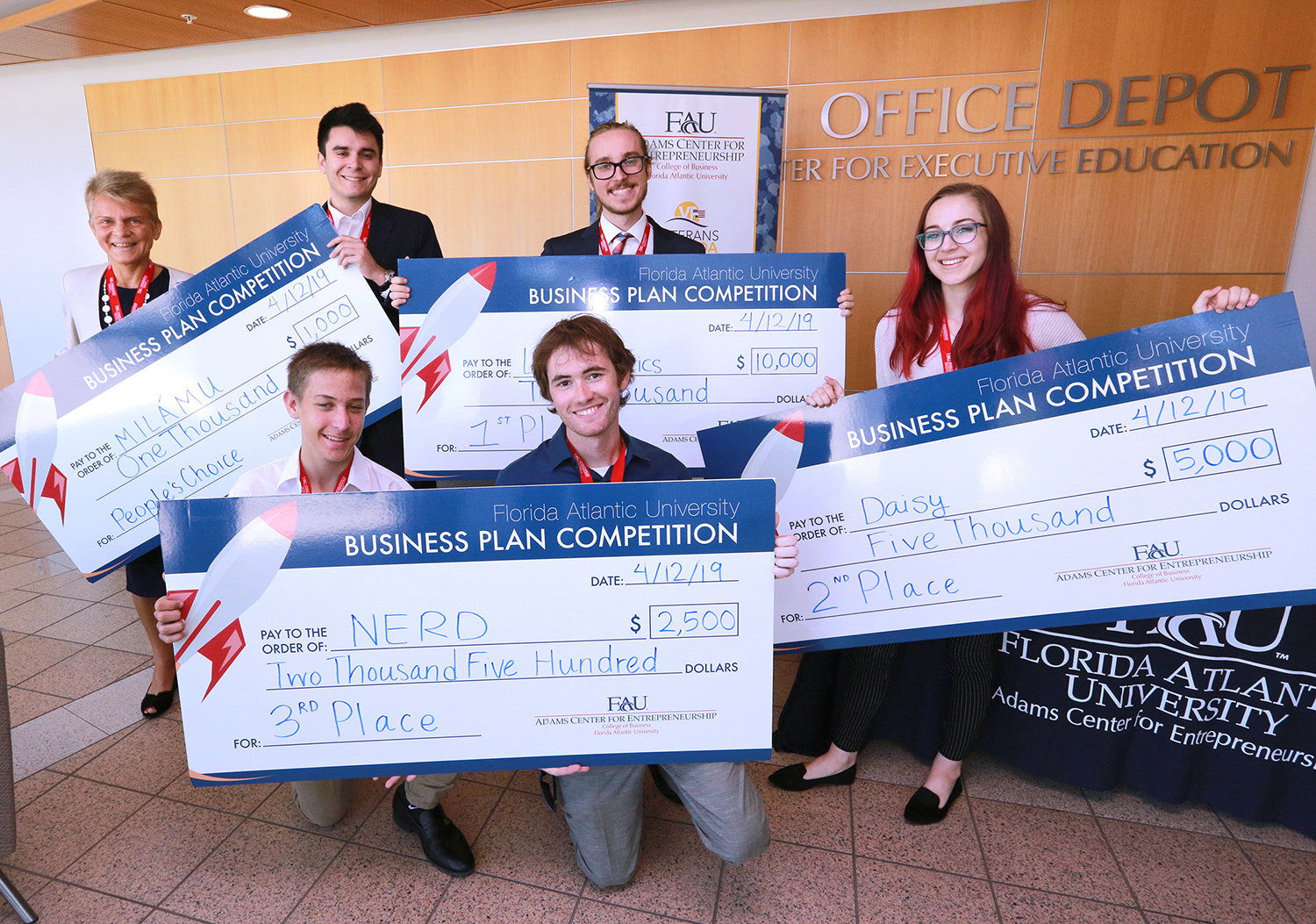 Briefcase Palm Beach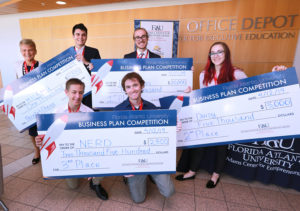 FAU Business Plan Competition winners
Life-Metrics, an activity tracking mobile app, won first place and $12,000 in prize money at the annual Florida Atlantic University Business Plan Competition. Created by Wilkes Honors College student David Gorski, the Life-Metrics app platform establishes quantitative connections between health/usage data and psychological/physical well-being. Other winners: Daisy, a nonprofit organization that aims to facilitate the donation of feminine hygiene products to homeless and at-risk women; NERD (NEarby Robotic Delivery), specializing in food and snack delivery on college campuses; and Milamu, which crafts 100-percent natural essential oil blends for beauty and health.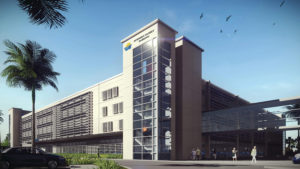 Boca Regional starts work on campus
Boca Raton Regional Hospital launched its campus transformation project with a groundbreaking ceremony for a new 972-space parking facility with direct access to the hospital. The Schmidt Family Foundation gave $10 million for the garage.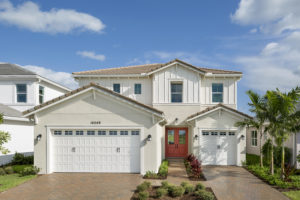 New community at Westlake
After the success of Westlake's inaugural neighborhood, the Hammocks, Minto Communities has opened sales for its next neighborhood, called the Meadows. The Meadows will offer 388 single-family home sites, most of them with water views. Prices start at $288,990.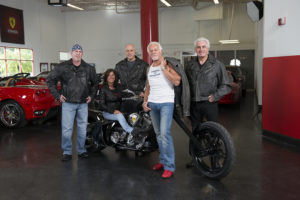 Atlantic Partners lands major deal
Atlantic Partners Solutions of Boca Raton has been selected by a $100 million revenue consumer goods manufacturer to implement a major deep analytics project. The project will involve deployment of a Microsoft's D365 ERP for eCommerce System and an Azure-based big data platform. CEO Monroe Gang, wearing a Harley Davidson shirt, is shown with his team in a photo spread from a previous SFBW cover story.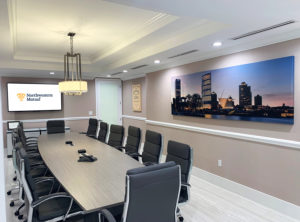 Striano Group relocates
The Striano Financial Group, called the largest financial representative for Northwestern Mutual in Florida, has relocated its Boca Raton office to South City Plaza, 1515 S. Federal Highway. Penn-Florida Companies' South City Plaza is a 177,911-square-foot, four-story, Class-A office building that overlooks Royal Palm Yacht & Country Club.
Chairwoman named for Quantum Foundation
Ethel Isaacs Williams is the new chairwoman of the Quantum Foundation board of trustees. The West Palm Beach resident joined the local private health foundation in January 2012 and has been chairwoman of the Grants Committee since 2017.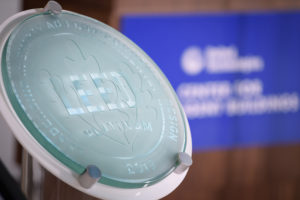 UTC Center gets high-level green designation
The UTC Center for Intelligent Buildings has become the first commercial building in Florida to earn LEED Platinum V4 certification from the U.S. Green Building Council. The building was also designed to meet COGfx standards—indoor air quality specifications found by Harvard University researchers to double occupants' cognitive function test scores.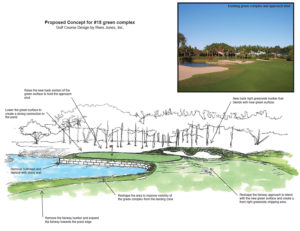 Renovation for BallenIsles course
BallenIsles Country Club has broken ground on a $7.5 million golf course renovation project, led by renowned golf course architect Rees Jones. The renovation is aimed at refining and revitalizing the 55-year-old South Course. Completion is expected in December.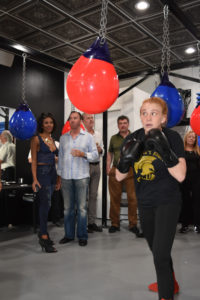 Boxing for women
Athena's Fight Club, a boutique boxing club targeting female customers, has opened at 127 NW 13th St. in Boca Raton. The club, owned by Danny Boronico, teaches boxing, motivation and spiritual techniques.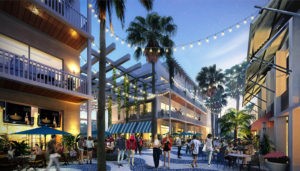 AltaWest moves ahead
The Community Redevelopment Agency in Delray Beach has approved the transfer of 7.4 acres in an opportunity zone to BH3 Management of Aventura. BH3 is planning AltaWest, a $100 million, mixed-use project with 165 residential units in the site, which is in the 600 to 800 blocks of West Atlantic Avenue.