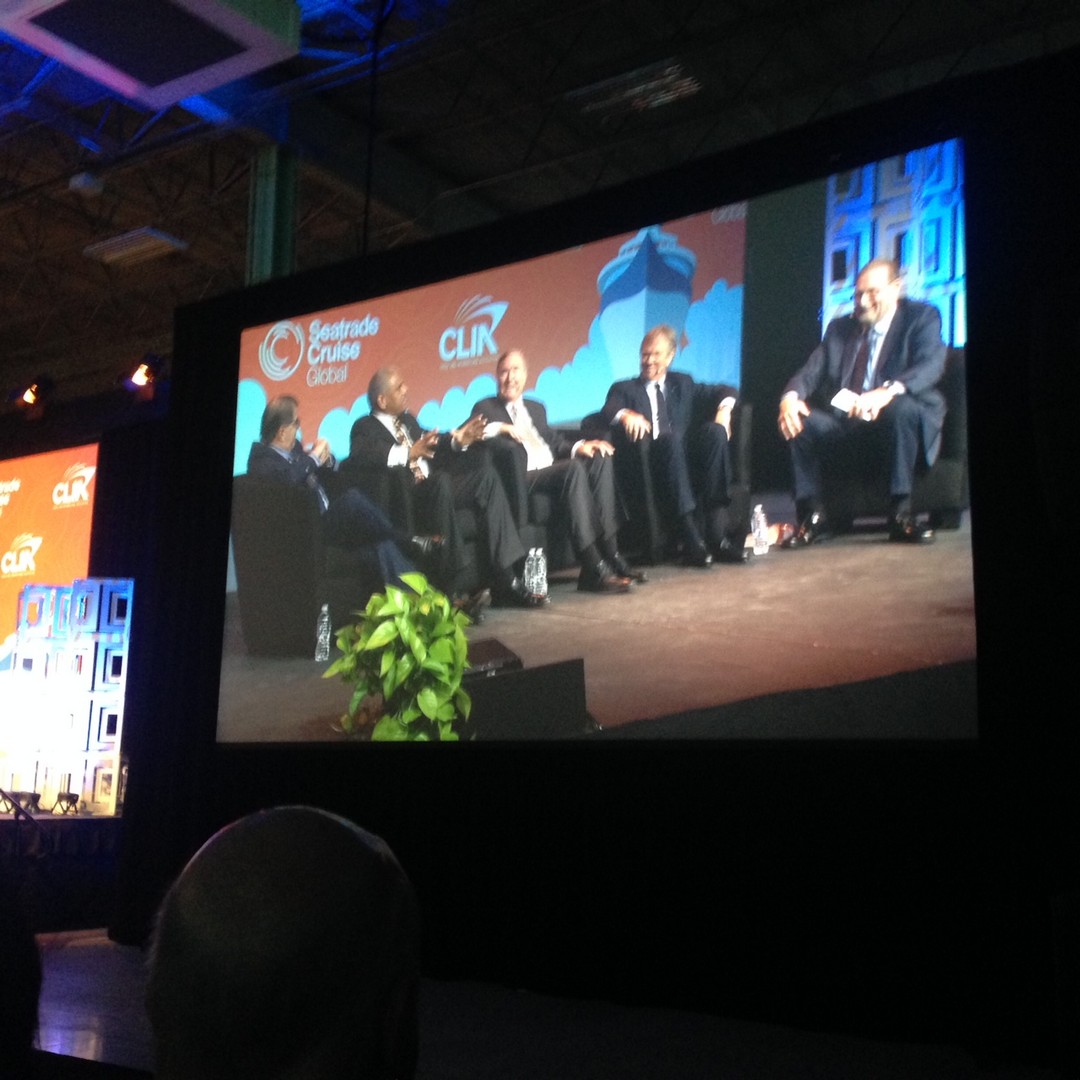 Cruises to Cuba expected to help Caribbean in general
Cruises to Cuba will help the Caribbean in general rather than taking away from the rest of the Caribbean, Richard Fain, Chairman & CEO, Royal Caribbean Cruises Ltd., said during the first panel discussion at the Seatrade Global Summit at Port Everglades on Tuesday morning.
One reason that Cuba won't have a harmful impact on the rest of the Caribbean, is that the island nation has a limited ability to handle cruise ships, Fain and other CEOs on the panel said.
Fain, who leads the world's second-largest cruise company, said Cuba will create a halo of interest effect that will get people talking about crusing and help overall interest in in the Caribbean. Cuba could add two to three percent of the supply in Caribbean cruising, but create a 20 percent increase in demand for cruising over time.
"Cuba is a terrific destination, but the infrastructure isn't going to support 5,000 or 6,000 passenger ships coming. Cuba won't divert that much traffic from other places because it doesn't have the capacity," Fain said.
Arnold Donald, president & CEO, of Carnival Corporation, the world's largest cruise company, said he is still awaiting approval from the Cuban government for sailings of the Fathom cruise line, which will provide a cultural immersion program in Cuba. However, Arnold said he expects the approvals to happen and the sailings to start.
The Fathom is a relatively small ship that carried 825 passengers (all berths) as P&O Lines MV Adonia
The website for the cruises, fathom.org, lists stops in Santiago de Cuba, Cienfuegos and Havana. The price for a one week cruise with an inside cabin for two in June was more than $5,000.
Pierfrancesco Vago, executive chairman, MSC Cruises, which isn't based in the United States, said his cruise line already has one ship in Cuba and is planning a second one.