An online shopper analysis conducted by Yelp and Entrepreneur Magazine named Flamingo Road Nursery's garden center in Davie as Florida's No. 1 shopping destination. The garden center is well-known for its exceptional selection, captivating ambiance, customer experience, and fresh smoothies, which have solidified its position as a premier destination for locals and visitors.
"We've been at this for almost two decades and pride ourselves in creating a unique experience for our customers to enjoy themselves, getting back to nature during their visit and recreating that experience when they get home," Jim Dezell says, founder of the award-winning garden center. "We are so appreciative of this wonderful customer recognition."
Throughout the year, seasonal events are hosted at Flamingo Road Nursery, such as South Florida's Biggest and Best Fall Festival, a Christmas Celebration featuring fresh-cut Christmas trees, as well as a Spring Celebration with visits from the Easter Bunny, a Cajun Crawfish Boil, and live music. Entrepreneur asked Yelp to analyze its data and reveal which local businesses in America were the most loved. Together, they created America's Favorite Mom & Pop Shops, a list of 150 local, independently owned and operated businesses across 10 categories — including shopping.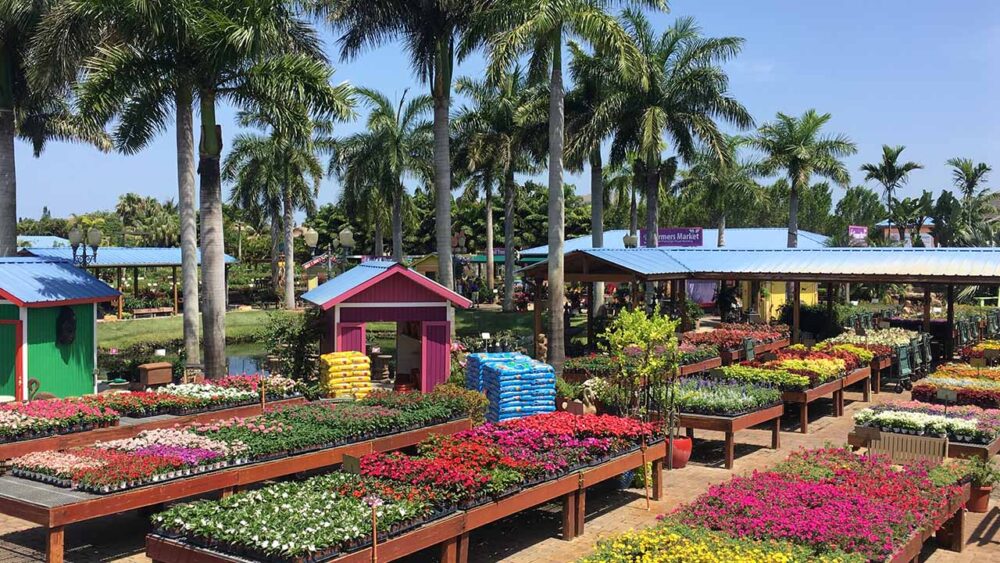 Dezell is a third-generation South Floridian whose dream of building a premier garden center became a reality with the opening of Flamingo Road Nursery and Farmers Market in October of 2005. In 1996, Dezell purchased eight acres of land in Davie to build hydroponic greenhouses to grow fresh herbs and lettuces for local chefs and Publix Supermarkets under the brand name Florida Fresh Herbs. Over time, he expanded his business to include growing plants and trees for landscaping. He ultimately purchased an additional 10 acres just two miles north of its herb farm to open the garden center.
Flamingo Road Nursery has received numerous local awards, such as "Favorite Business" and "Best Of," and top ratings on Yelp and Google. The garden center has also gained national recognition from the garden center industry and was presented with the National Environmental Stewardship Award by the National Gardening Association in 2012. Flamingo Road Nursery is a member of True Value, and Dezell is a Senior Member on the Advisory Board of Home and Garden Showplace.