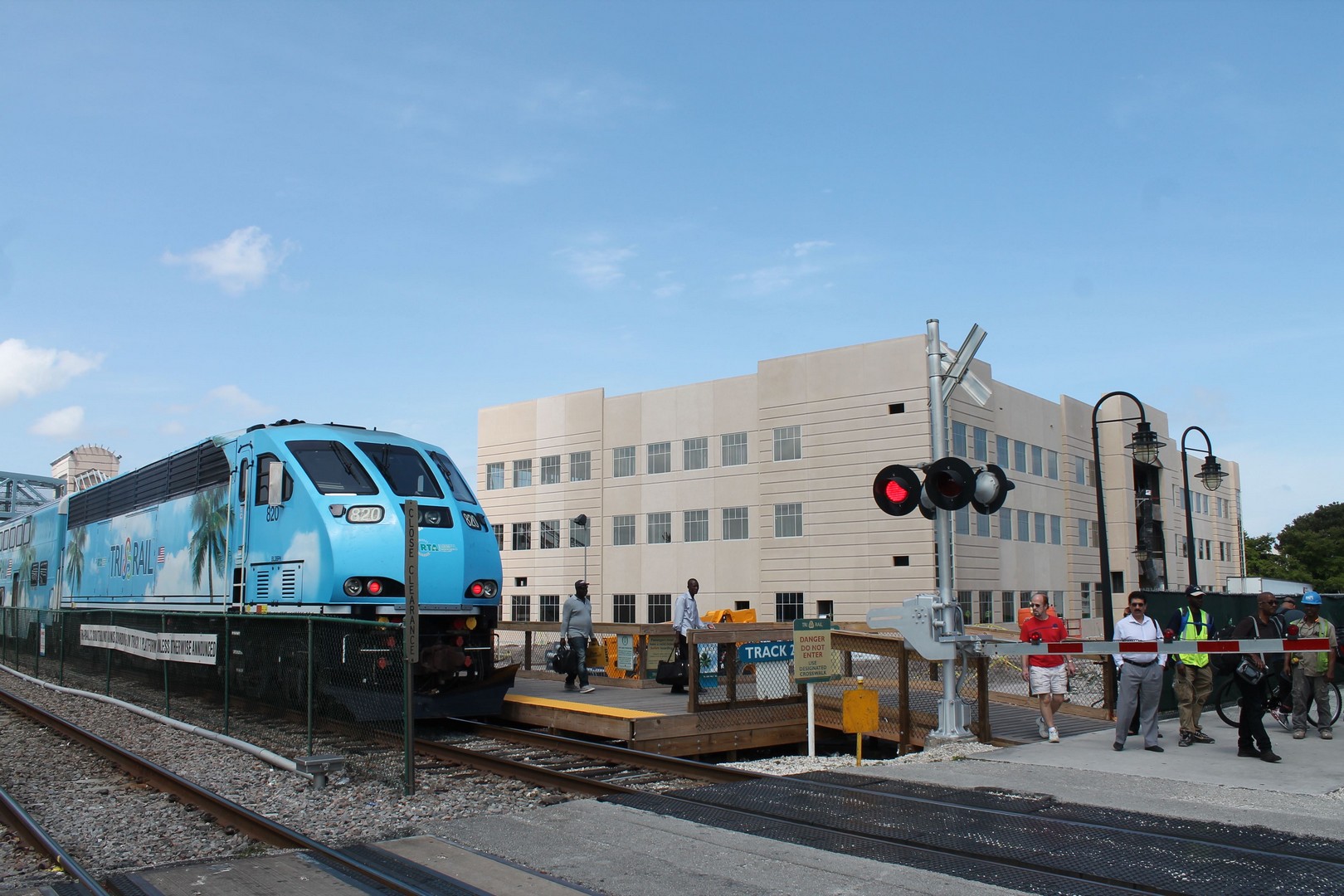 How Tri-Rail expansion was almost derailed
A two-part SFBW series about rail mass transit earlier this year talked about how Tri-Rail was poised to expand service to downtown Miami via a new interchange in Hialeah.
However, Executive Director Jack Stephens of the South Florida Regional Transportation Authority, parent of Tri-Rail, had to do some rapid maneuvering after the Legislature failed to pass an insurance indemnification measure to cover accidents for the new service. Without that, the whole deal involving the SFRTA, All Aboard Florida and Florida Department of Transportation was ready to fly apart. Without the legislative action, Tri-Rail couldn't get FDOT state funding for the new link.
A deal passed by the SFRTA board in April will replace $20.2 million in state funding – $16.2 million in rail infrastructure, $3 million for a safety system and $1 million for access to the tracks. Stephens was poised after the board meeting to start looking for a lender to provide the money, most likely a commercial bank loan.
There could be several options to further address the indemnification issue before the start of the downtown service, which would be in the last quarter of 2018 at the earliest, Stephens said. That could include another attempt at getting legislation passed.
The Tri-Rail service shouldn't be confused with the privately owned Brightline high-speed service from downtown Miami to Orlando International Airport, which will use the Florida East Coast Railway tracks and have stops in downtown Fort Lauderdale and West Palm Beach.
Tri-Rail wants to split its existing service along the railway next to I-95, with some trains still going to Miami International Airport while others would head to downtown Miami, using the same station Brightline will. Ultimately, Tri-Rail would like to have a Coastal Link service along the FEC, with many more stops than Brightline.
Meanwhile, a new headquarters for the SFRTA will be finished Aug. 3 at the Tri-Rail stop near Sample Road in Pompano Beach. The building will be the first LEED Silver certified station and have solar panels on the roof.
Click here to see the first part of the SFBW series and click here to see the second part.