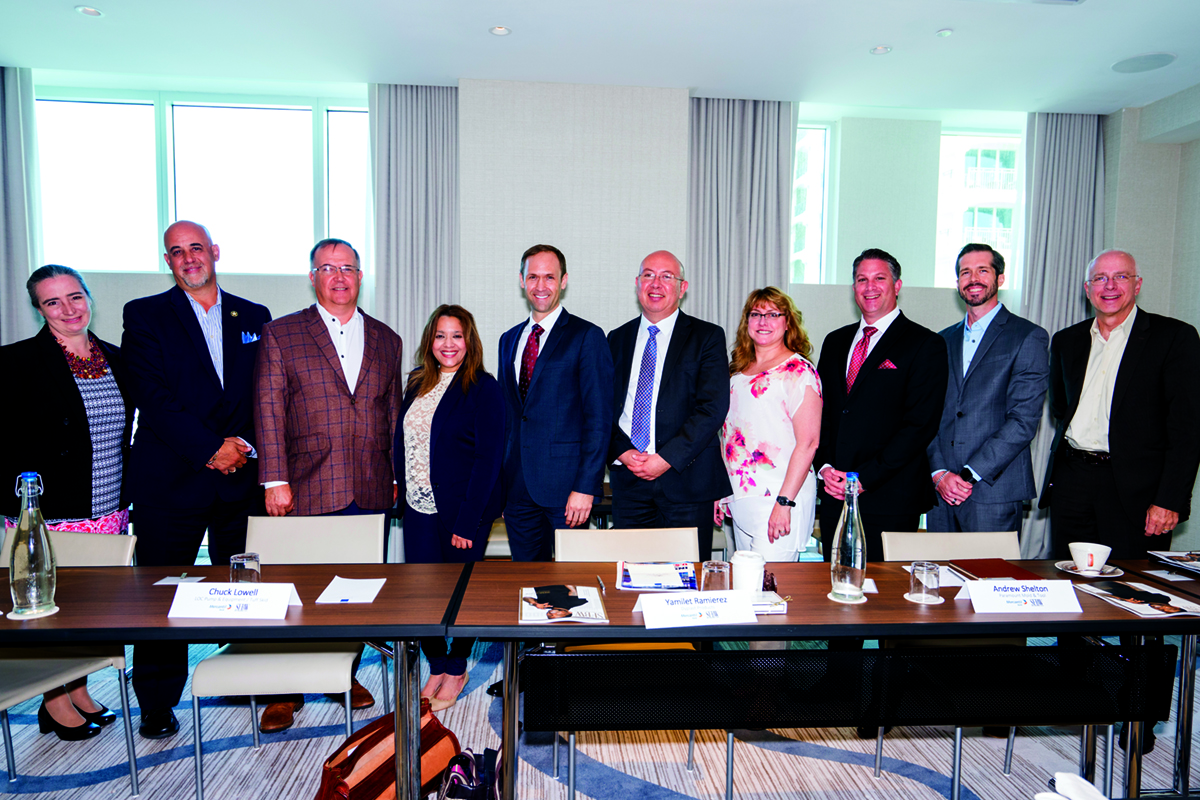 Manufacturers Meetup
Even small companies can go global
powered by: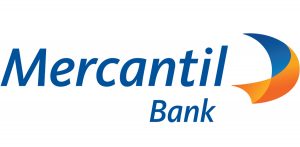 This month, SFBW's The List series features manufacturing companies. To accompany it, we invited industry executives to a roundtable at the Conrad Fort Lauderdale Beach. While business is thriving in the sector, the panelists are concerned about the flow of new talent into the manufacturing field.
The panelists:
• Sharon McCall, operations leader for the Nature's Bounty Co., a dietary supplement company and distributor in the private-label and branded-product space.
• Jean-Charles Mas, director of product service for KB Electronics, a specialist in electrical motors and controllers.
• Jay Hess, business adviser for Florida Makes, a private- and publicly funded service designed to strengthen Florida's manufacturing sector.
• Betsy McGee, president of ADI Metal, a wholesale distributor of metal for marine, government and industrial use.
• Andrew Shelton, president of Paramount Mold & Tool, a producer of plastic parts and tool building, services and repairs.
• Yamilet Ramirez, vice president of Dyplast Products, a provider of custom-made pipe and equipment insulation for cryogenics and refrigeration and specialty panels.
• Craig Tanner, owner of Print Basics, a full-service printing company and a supplier of promotional materials.
• Chuck Lowell, president for LOC Pump & Equipment / Tuff Skid, a consumer services company.
The discussion was moderated by SFBW Editor Kevin Gale. The following transcript was edited for brevity and clarity.
How did your company end up in South Florida? Was it started here or did it move here at some point?
McCall: We started in Florida as Sundown Vitamins in 1976, and then became Rexall Sundown with a number of different acquisitions. We were picked up in 2003 by MBTY. So, we had been here for a very long time and are very proud of our roots here. The most-tenured of our associates have been here for more than 30 years.
Mas: KB started in a small shop in Brooklyn in 1967. They must have gotten sick of the weather—and maybe the crime rate a little bit, too—and they decided to move to sunny South Florida. So, they came down in about 1995 and set up shop in Coral Springs. They've been there since. We have a few buildings there, which is good, because it allows us to consider the expansions as needed.
Hess: Florida Makes was only founded two years ago. The two years prior to that there was no manufacturers extension partnership, which is regulated by the Department of Commerce. We had two years, I believe, of a hiatus for the state of Florida having no representation and, therefore, it lost out on those advantages. CEO Kevin Carr of Florida Makes was the CEO of the national organization [the Commerce Department's Hollings National Institute of Standards and Technology Manufacturing Extension Partnership] out of Washington, D.C.
McGee: ADI was founded by my father in 1958. We used to be over by Broward Health Medical Center and then moved into the location that we're in now in. I took over in 1980 and we're growing.
When we started, we weren't servicing the marine industry. The big item of the day back then was the round tubing that was sold to patio manufacturers for strapping and whatnot that got sold to all the hotels. We didn't get into marine until 2004. The company around the corner was going out of business and I found out about it. So, I purchased their material, hired their salesmen and, boom, we were suddenly marine.
Shelton: Paramount was founded as Paramount Molded Products in 1979 by two brothers-in-law. And through reputation, they grew their business, which made it an attractive purchase in 2011. I was looking for a plastics manufacturing company. And it just so happened it was in South Florida. They had a great list of customers, strong sales. I bought the company, and we really have been able to grow almost double the business that was there before.
I was an English major in college—not an engineering background and not a business background. I started a product and it had plastic components to it and I realized that's what I wanted to do. I enjoy putting things together and enjoy manufacturing and was able to take what we learned in the product and take that toward building another company.
Ramirez: Dyplast Products used to be named Apache Products. They had two locations in Florida and a couple of other sites within the United States. And when they decided to change hands, they named it Dyplast back in 2003.
Lowell: We're a small manufacturer and we employ four people. We manufacture chemical feed systems that go into the water, wastewater industrial process. The company started as a manufacturer's rep firm and, about 10 to 12 years ago, we decided to manufacture our product. Basically, we machine parts that come from a vendor and produce a molded product that was designed here by us. The product is distributed through distributors or direct through large manufacturers.
Tanner: I got into the printing business back in 1988, with a company we started called Aim Press. Then we started acquiring other companies, and we became Riverside Press. We sold the company nine years after we started, with 100 employees, and I stayed on for about eight years. We were taken over by a roll-up in New York, and then General Electric purchased us out of bankruptcy. One day, they brought me into a room and said if you leave, we close. I called the major clients and asked, "Are you going to follow me or stick around?" They said the relationship is with you and we will follow you. I started Print Basics in August of 2005, and we've grown from two people to 45. So, I've been doing this for 30 years, and Print Basics about 13 years.
What role do technology and innovation play in your company?
Tanner: Technology has been great, and it's been horrible at the same time. I can reach a lot more people versus running out into the market. I'm at my desk a lot, whether it's email, people being able to send files. People take for granted PDF files, and Dropbox. I remember walking into clients and picking it up, if anybody remembers, a Syquest drive, which was a large block.
So I would go in to do a full-page brochure and the client would hand me a stack of Syquest drives, and then we loaded them up at the office, and we'd have to go bring them back to the clients. Now, with Dropbox, we can simply send files from our desktops, and we're done. But at the same time, that same brochure job would cost $5,000 20 years ago. Now it goes for $500 and people want to know why it's so expensive.
The technology of digital production has really been able to speed things up to market and bring down manufacturing costs, where it's passed along to the user. We're producing things much easier based on how they're getting the product. But, at the same time, for the amount of product that goes out our back door, our first numbers probably would have been about 40 percent more had we been talking in 1993.
McGee: I know technology's been a real big boost for us. It's really helped ADI Metal get out there, selling to clients all over the world. Everything used to be in your backyard. Now we're selling metal to Dubai, to India, to just all over the world. In the United States, there's only a handful of companies that sell marine-grade metal because it's a very expensive market to get into, so my 2004 acquisition was perfect.
Hess: We always teach "lot size one" because that's where our world is headed. "Lot size one" is where you buy one of something, and you receive it by Amazon or something else. But, imagine if there were a much-thinner chain of vending going on. What if you and the manufacturer were one-on-one always—where there was no distributor in the middle, no Amazon in the middle. This is the inevitable future as a manufacturer. For manufacturers of vehicles, you will order your vehicle online and there will be no distributor or dealership for you to go pick your car at. You'll see a model car, but you will have your car delivered to your door, whether it's Amazon or someone else delivering it. It ties in to the cost of goods sold. For South Florida, that is largely labor costs, not material. If you're in Ohio or Michigan, that might not be the same statement. ♦