South Florida's residential market is getting hit in many directions by the pandemic, but there is optimism the region will be a national leader when the pandemic winds down.
The ongoing trend of New Yorkers moving to South Florida for tax reasons could accelerate as they rethink living in a densely packed urban area, some developers says.
A fresh supply of new homes is still coming as workers have remained on the job at residential construction sites in South Florida.
Two major negatives are looming: Some workers and business owners will lose their livelihoods and be unable to buy homes or struggle to pay mortgage payments on homes they own. Lenders will be more cautious about customers with marginal credit quality.
The concern nationally about the homebuilding business can be seen in the shares of Miami-based Lennar Corp. LEN was trading near Monday's close at $40.23, down 44 percent from a 52-week high of $71.38. Lennar is the nation's No. 2 homebuilder after D.R. Horton.
New York developer Shahab Karmely of KAR Properties, says, "People who can, and who are fortunately able to, will leave New York City."
The top destination for New Yorkers will be the Hamptons on Long Island, which is where Karmely was when he was interviewed via telephone. He says the No. 2 spot will be South Florida, in particular, the Miami area, Wellington, Palm Beach and Boca Raton.
"I am willing to bet this will be Miami's busiest July and August in the past 30 years, Karmely says. "The shutdown will make people realize that quality of life, climate and open space are important elements of life. Miami compares very, very well to other wealth centers of the United States in offering that quality of live and urban area outdoor lifestyle."
One of Karmely's projects is 2000 Ocean in Hallandale Beach, which is offering a dizzying array of amenities for
$1,000 a square foot. In New York City, developers sometimes have to pay $1,000 a square foot just for air rights, he notes. Hallandale Beach is also a bargain compared with Miami Beach where prices of $2,000 a square foot are common.
The residential construction sector has been designated as an essential infrastructure business by the Department of Homeland Security and construction sites continue to be busy in South Florida. Karmely expects to top off his project by the end of April.
Half floor, fully built out units with marble floors at 2000 Ocean start at $2.8 million and go to more than $4. There are five full-floor penthouses for $10 million to $12 million.
Karmely brings the perspective of an Iranian Jew who had to flee his homeland during the Islamic revolution. He says the United States is a wealthy, safe country with a great democracy and will continue to attract international buyers. "The inflow will be coming in very quickly with people saying, 'The next time there is trouble, where do I want to be?"
John Farina, president and CEO of U.S. Construction, which is developing Ocean Delray with National Realty Investment Advisors, said he's already seeing buyers coming from the Northeast with many thinking about their long-term plans.
"Should something like this coronavirus pandemic happen again, it seems like they would rather be in a place like Delray Beach, in a large and very comfortable residence overlooking the ocean, versus over-crowded Manhattan," he says.
Ocean Delray was recently working on its first-floor slab and expects delivery in the first half of 2021. The The 19-unit project has units priced from  $5.7 million to $10 million.
The worksite has added safety cautions for workers, including more hand-washing stations, touchless hand sanitizer stands and more gloves.
Amid the outbreak, some projects were still getting loans.
Shoma Group closed on a $17.6 million construction loan for the 43-unit Ten30 South Beach condominiums. New York-based ACRES Capital Corp. is the lender.
Lennar Corp. received a $44.88 million loan for its 11-story, 189-unit Wynwood Green apartment complex in Miami. Santander Bank was the lead lender.
Loans for buyers at low rates could be more of a challenge, says Henry Torres, president and CEO of The Astor Cos. in Coral Gables, which developed Merrick Manor in that city.
"Borrowers are certainly responding to the historically low interest rates and looking to lock in low rates for new purchases or refinancings, but it's not automatic," he says. "For banks, the risk level is much higher. They are only giving low rates if the borrower's credit score is very high and the relationship with the individual banker is strong. The banking system is largely focused on putting out fires right now and is not so much interested in lending. They will get more active when they see a light at the end of the tunnel."
For now, buyers aren't visiting real estate offices in person, says Brad Hunter, managing director of RCLCO real estate advisors.
Hunter, who lives in West Palm Beach, cited a survey by the National Association of Home Builders that found 81 percent of respondents were experiencing an adverse impact of traffic from prospective home buyers.
"It's probably closer to 100 percent now with the escalating lockdowns," Hunter says.
Just over half of home builders are having problems getting building materials, an issue that's started amid the trade war with China.
There is also growing concern about tighter lending conditions for non-conforming mortgage loans, Hunter said. Buyers who have debt-to-income ratios higher than 43 to 45 percent or those who are self-employed are now having a lot of difficulty getting mortgages.
He expects landlords to emphasize retention of residents, which will mean giving them some leniency in the near term. Hunter also expects downward pressure on rents in the next few months and property owners asking lenders for forbearance.
(There is a temporary suspension on evictions in South Florida as well.)
In the longer term, Hunter expects a continued strong demand for multifamily.
Lease renewal rates were strong before the crisis, and apartment construction nationally was running at more than 500,000 units annually right before the crisis, so it has some ground to give, he says.
Class "B" properties will likely fare better than expensive "A" properties or Class "C" developments that may be more susceptible to job losses and lost income among tenants.
Some renters will "double up" and more "boomerang kids" will move back with their parents in the near term, he says.
"Underlying positive long-term rental trends will re-assert themselves after the crisis passes," Hunter predicts. While the second quarter will be negative, the second half could be positive with a little luck.
"The optimistic case is that unlike in the Great Recession, once the virus is contained, and immunity starts to take hold in the population, even though supply chains will take some time to re-engage, it won't be like the cold-start that followed the housing and mortgage crash," Hunter says. "The cycle could look like a "V," or possibly more of a narrow "U," with a sharp drop but also a strong upswing, coming at some time in the second half of this year."
Some home builders could encounter pressure to sell their land assets.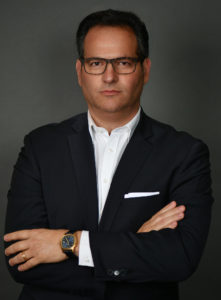 Home builders have been talking publicly about moving to land-light business models for years and the recent severe and abrupt dislocation of the capital markets has exposed why they want to do so, says Noah Breakstone, CEO of Fort Lauderdale-based BTI Partners. For homebuilders, owning years-worth of land inventory requires a significant amount of debt and constrains  cash flow that could otherwise be returned to shareholders.
As outlined in a previous SFBW article, BTI Partners owns 1,400 acres in Central Florida that it's preparing to sell to homebuilders for future housing developments. Breakstone expects large tracts of land will hit the market soon as homebuilders will want to turn those holdings into cash to appease Wall Street.