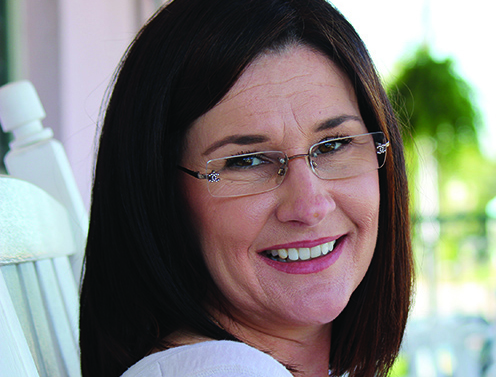 The impact of Cuba opening up
By Darcie Lunsford
Cuba has long been thought of as that golden chalice of opportunity just waiting to runneth over into South Florida.
First, in post-thaw Cuba, massive amounts of building materials will need to be gathered and distributed to rebuild its crumbling infrastructure. That is likely to be followed by a building boom to accommodate U.S. business travelers and tourists.
Then, as the construction and travel dollars flow in, trickle-down economics tells us that all types of modern-day consumer goods will soon be in demand by Cubans.
Professional service providers and big businesses looking to make inroads into this emerging market are also likely to establish corporate beachheads in Miami or the western suburbs of Miami-Dade or Broward counties.
But more than 16 months after the diplomatic defrost with Cuba, South Florida's commercial real estate market hasn't seen so much as a flutter of activity in anticipation of Cuba's opening.
"I think cautious is a great word for how people in Miami are approaching Cuba now," says Rene Vivo, a veteran industrial real estate broker, who plans to visit the island to assess opportunities.
Cuba presents an opportunity on many levels for South Florida real estate developers, including driving additional demand for office and warehouse space in South Florida, Vivo says. But the market isn't large enough to spur new development, especially since the region has built millions of square feet of industrial space in advance of the July opening of the expanded Panama Canal.
Veteran South Florida developer Eric Swanson, a partner with Treadwell Franklin Infrastructure Capital, agrees. "It is a relatively small place with a small amount of production," he says. "It will certainly have a positive impact, but I don't see it being a significant increase. I would be hard-pressed to say there would be a building done just because of it."
Despite the embargo, the United States is already the fourth-largest exporter of goods to Cuba. The limited list of approved exports range from agricultural and health care products to construction materials for private companies.
Port Everglades was the second-largest U.S. port of export to Cuba, shipping out $43.4 million in goods in 2014, most of it frozen chicken, according to a recent JLL white paper on the opening of Cuba. According to JLL, trade exports to Cuba through Port Everglades currently generate demand for 560,000 square feet of industrial space.
The future upside of Cuba is simple math: more exports – and eventually imports – means more demand for South Florida warehouse and distribution facilities.
"All those supplies are going to flow through South Florida," says George Pino, president of State Street Realty, a Doral-based commercial real estate brokerage specializing in leasing many of the institutional-quality distribution facilities west of Miami International Airport. "Once it gets going, it is going to be a game changer for industrial [space] in South Florida."
There will also be opportunity for those willing to be on the ground in Cuba, says Ralph Gazitua, CEO of WTDC, a Miami-based logistics firm that services the cruise and hospitality industry. Gazitua has been to Cuba about a half-dozen times since last year. He is interested in expanding his logistics operations to Cuba as the cruise and hospitality industry dips its toes into Cuban tourism.
"The whole country has to be rebuilt," Gazitua says. "There is going to be an explosion once the embargo is lifted."
Freelance writer Darcie Lunsford is a former real estate editor of the South Florida Business Journal. She is the senior VP for leasing at Butters Group and is avoiding a conflict of interest in her column by not covering her own deals.