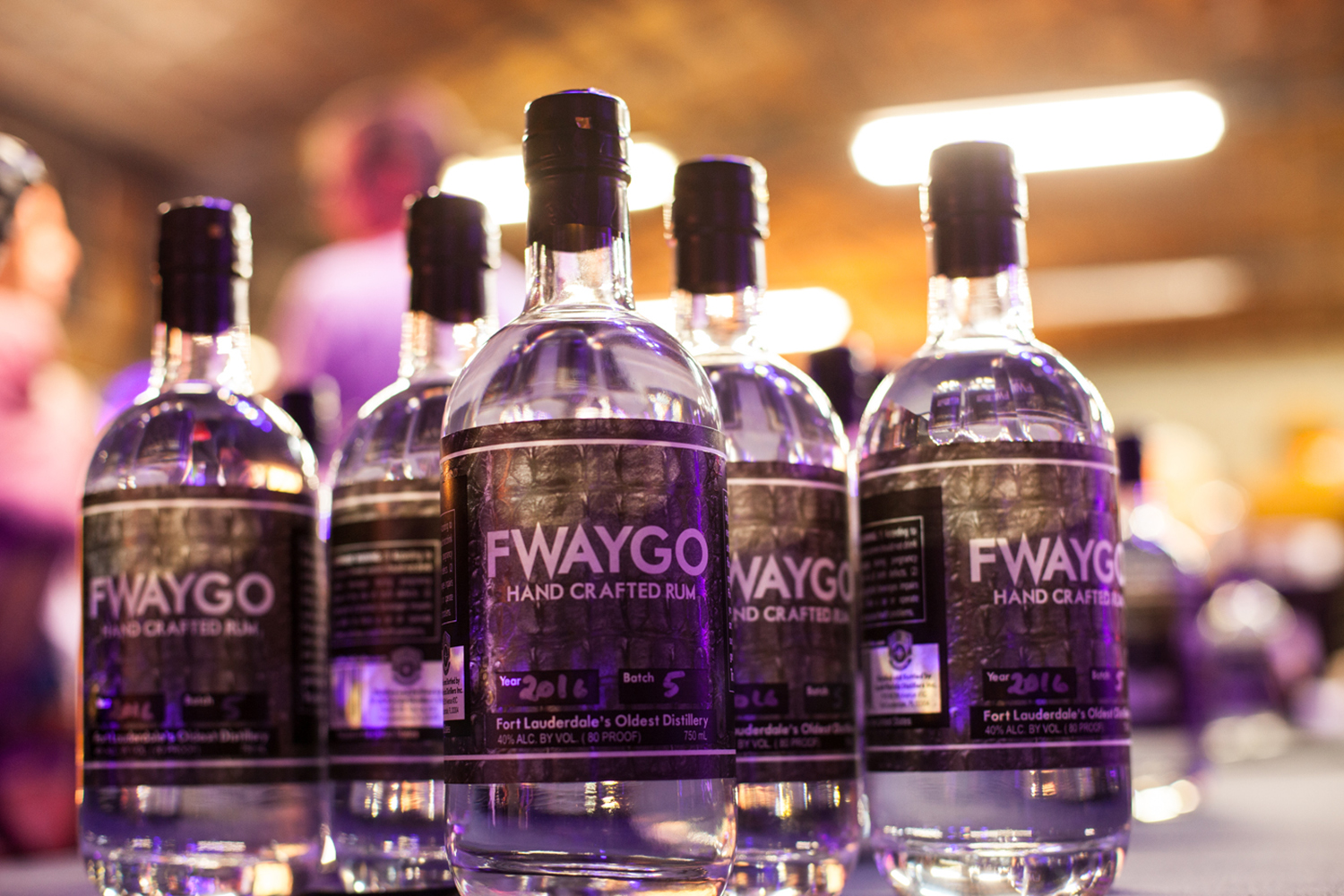 Yo ho, ho at the rum distillery
Avi Aisenberg used drive by hundreds of thousands of acres of sugar cane traveling to his family's plastics recycling plant in South Bay, a small community along Lake Okeechobee.
Now, he and partner Joe Durkin take the molasses produced from the sugar cane and turn it into FWAYGO rum at the South Florida Distillery. They had big news this week, announcing they will move to a new 4,600-square-foot location at 2608 S. Federal Highway, just north of Fort Lauderdale-Hollywood International Airport. The distillery will have a bigger tasting room where customers are allowed by state law to buy up to two bottles a year of each product. In addition to rum, they make the Florida Kush blue agave spirit and Prescribed Spirits Gin.
The building they are moving to currently has Kreepy Tiki, a bar with a tattoo shop, but the inside is being renovted, Aisenberg says. A new 6,000-square-foot bar and entertainment venue will be in the middle and the tattoo shop will be in the front. The distillery will be in the back.
Aisenberg and Durkin can't own the bar that because state law doesn't allow distillers to be distributors or bar owners.
The distillery's biggest retail outlet is Total Wine & More, but the rum is also sold in drinks at bars and restaurants from South Beach to Boynton Beach, Aisenberg said.
They also do contract manufacturing for a minimum of about 2,000 bottles.
The heart of their operations has been custom-made stills. The 13-gallon one they started with is something akin to what a moonshiner would use, Aisenberg says. They added two 26-gallon stills and near the beginning of 2016 added a 250-gallon still. Their new location will have a 5,000 liter (1,321 gallon) stainless steel still.
Depending on the amount of contract work, the business is cash flow positive and the partners have been rolling profits over into capital expenditures, Aisenberg says. They aren't necessarily looking for investors, but are open to talk.
Durkin says the new location near the airport and Port Everglades is a great location for travelers to pop into. There is also an emerging cool vibe scene in the neighborhood with Lauderdale Brewing and Riverside Market South.
The distillery expects to open this fall and will have more information on its Facebook page.