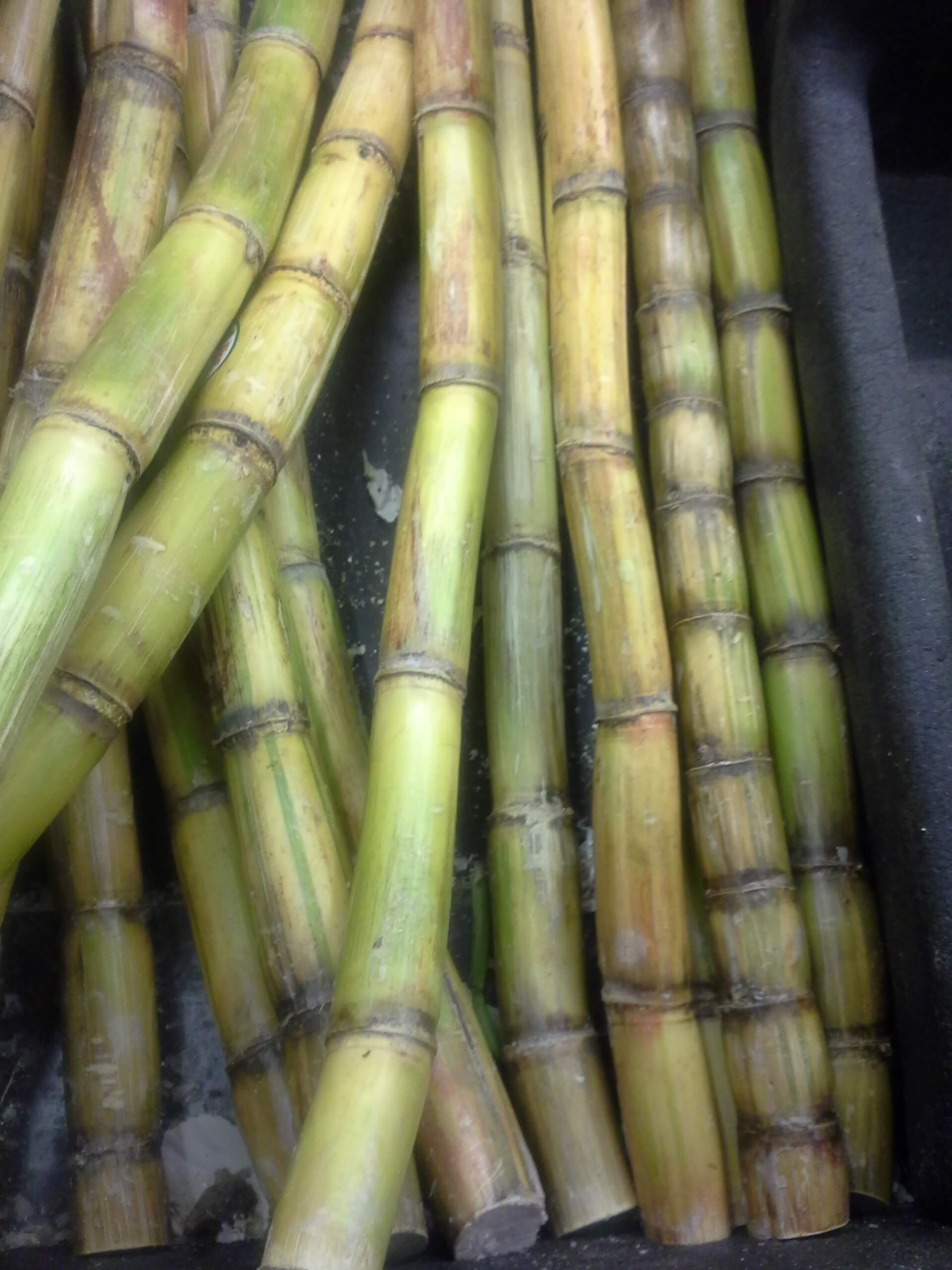 Big sugar becomes big campaign issue
There's a whole 'nother Florida if you head west on U.S. 98 towards Lake Okeechobee—immense fields of sugarcane growing in the rich black muck surrounding the Big O. Arrive in Clewiston and you will see a sign calling it "America's Sweetest Town."
It's home to U.S. Sugar, a privately owned agricultural business that produces up to 750,000 tons of refined sugar a year, nearly 10 percent of the nation's supply, according to Dun & Bradstreet.
U.S. Sugar has about 180,000 acres of sugarcane farms in South Florida.
Among the wealthiest familes in South Florida are Alfonso and Pepe Fanjul, known for their Florida Crystals brand of sugar. The family's net worth has been estimated at $8 billion.
Two major problems for the sugar industry globally is that sugar is falling out of vogue with changing western diets and there's a worldwide glut. Another issue is more local, accusations that runoff from the sugarcane fields provide nutrients that are helping to fuel a toxic algae bloom in Lake Okeechobee, and down the waterways to the coasts.
The Wall Street Journal reported this week that raw sugar's future has fallen from 15 cents a pound to under 11 cents a pound. Sugar is the worst performing commodity this year. The International Sugar Organization says a record sugar surplus is expected this year and next year.
While the American public rails about government support of industries like steel and aluminum in foreign countries, it does exactly that for sugar in the United States.
The federal government limits how much sugar can be imported from each country and also provides loans that allow sugar producers to borrow money at 24 cents a pound with sugar as collateral, the Washington Examiner reports. If the price of sugar is below 24 cents, the refiners give the sugar to the government and keep the money.
Bloomberg says in most years the sugar program has no direct taxpayer cost, though, in 2013 a glut cost the government $259 million to buy surplus sugar it sold at a loss. Bloomberg also cites a 2017 analysis by the American Enterprise Institute, which opposes the program, that estimated consumers and users may spend up to $4 billion annually in extra costs because of higher commodity expenses.
There are other subsidies, too, the Washington Examiner said in an opinion piece. "It adds up to a massive and indefensible corporate welfare boondoggle that hurts consumers and foodmakers in order to benefit a handful of politically powerful companies, mostly in Florida."
An amendment to a House farm bill earlier this year sought to revamp the sugar support program, but failed.
Politicians have long accepted lavish campaign contributions from sugar growers.
A chart on the OpenSecrets.org website says interests allied with sugar cane and sugar beets gave $5.25 million in the 2017-2018 election cycle to candidates—46 percent to Democrats and 54 percent to Republicans.
It shouldn't be too much of a surprise, then, to see the Examiner report that out of Florida's 27 representatives in Congress, only three voted for a farm amendment bill earlier this year that would have reformed the sugar price support program.
However, one of those who did vote for it was Ron DeSantis, who has been endorsed by President Donald Trump in the GOP primary for governor. DeSantis recently was leading Florida agriculture secretary Adam Putnam by 38.8 percent to 27.8 percent, according to an averaging of polls by Real Clear Politics.
U.S. Sugar has directly contributed $560,000 to Putnam's campaign, the Tampa Bay Times reports.
During a gubernatorial debate, DeSantis said Putnam was an errand boy for sugar interests.
Attack ads earlier this year accused Putnam of turning a blind eye to a toxic algae bloom in Lake Okeechobee in 2016. With campaign season in full swing, the bloom has popped up again this year.
Putnam says the blooms are caused by complex factors and there is "no unicorn and rainbow pixie-dust solution to this."
Regardless of what's causing the bloom, that's little comfort to South Florida businesses who are financially devastated by the algae blooms—from bass fishing guides on Lake Okeechobee to those renting kayaks along rivers with the toxic algae.
Water samples collected Aug. 2 showed the toxin microcystins was present at a rate of 110 parts per billion at Central Marine in Stuart, while the World Health Organization says levels above 10 parts per billion are hazardous for humans in recreational waters, according to TCpalm.com. Drinking water with the toxins can cause long-term liver damage.
DeSantis was scheduled Aug. 15 to make a campaign stop in Englewood that will include a waterfront tour. The Southwest Coast has been hit hard by red tide, which is another type of algae.
The algae crisis is also becoming a key issue in Gov. Rick Scott's efforts to unseat Sen. Bill Nelson. Scott has tried to portray Nelson as ineffective in Congress on issues dealing with Lake Okeechobee. Nelson meanwhile has an ad that says Scott has cut funding for the environment.