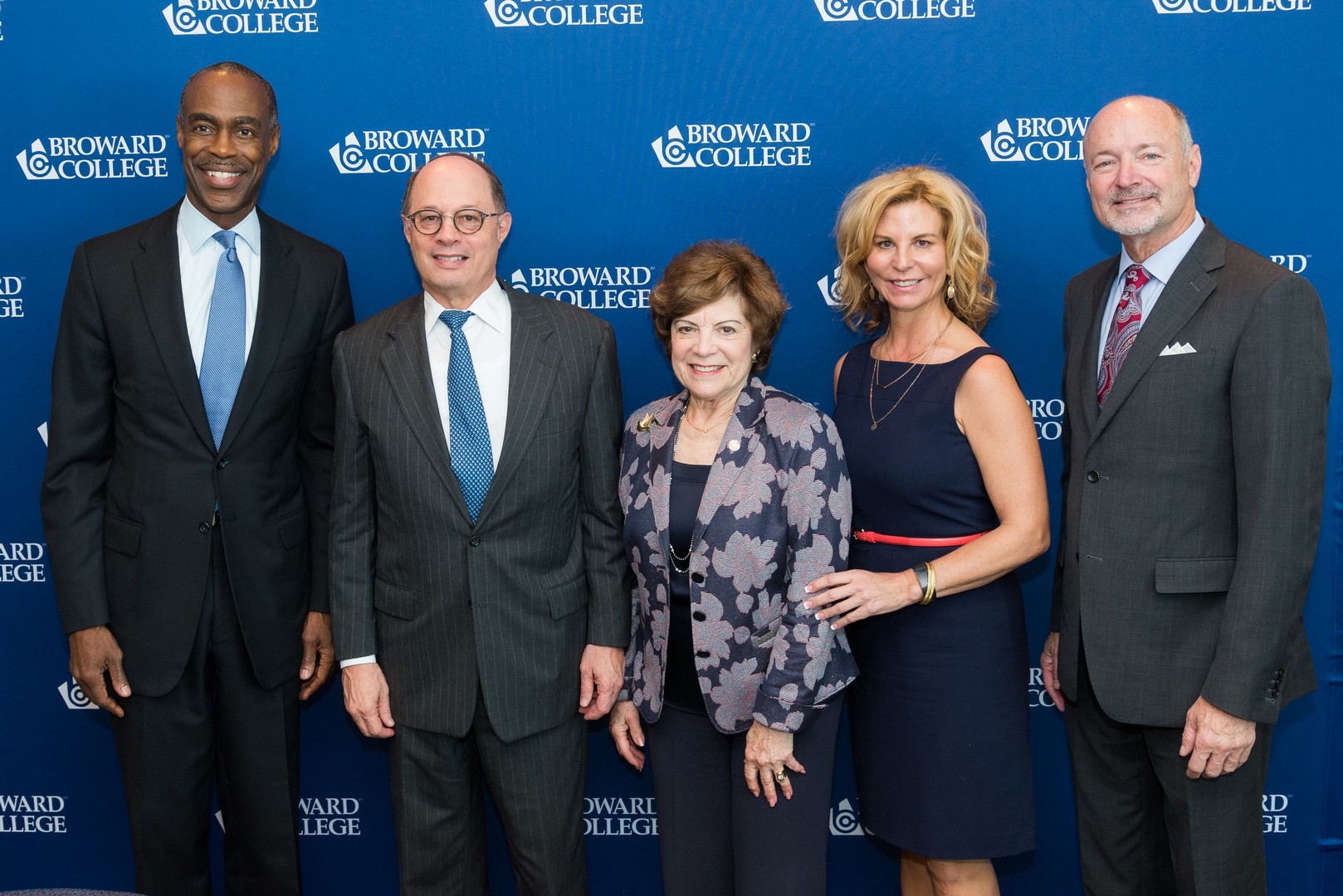 ALICE report highlights stark economic struggles
The United Way of Broward County held a discussion Wednesday on the alarming number of families who are on the brink of financial crisis. Nearly half of South Florida's population is living in poverty and/or living paycheck-to-paycheck unable to accrue any savings.
"South Florida has the largest discrepancy of wages and cost of housing of any region in the state, and not only in the state, but in the nation," said Nan Rich, a Broward County commissioner and former state senator who participated in the United Way panel discussion.
The study discussed by the panel looks at residents who are asset limited, income constrained and employed (ALICE). The study was released in 2014 and just updated in February. United Way is conducting it in many states nationally.
While 44 percent of Broward households fall in the ALICE category, it's even worse in Miami-Dade county where the figure is 61 percent. The level is 40 percent in Palm Beach County.
Joining Rich on the panel were United Way of Broward County President and CEO Kathleen Cannon; Superintendent Robert Runcie of Broward County Public Schools; and Charles Caulkins, a partner with Fisher & Phillips and a member of the boards of the Broward Workshop and the Florida Chamber of Commerce. The moderator was President J. David Armstrong of Broward College.
"The report revealed a stern fact: 45 percent of Floridians cannot even afford the bare minimum survival budget," Armstrong said. "These are our families who are one unexpected cost away from financial crisis such as a car break down that would prevent them from going to work."
While unemployment rates fell by 50 percent over the past three years, those at the poverty level or ALICE only saw a half a percentage point decrease, Armstrong said. While the number of households in the ALICE category has dropped 3 percent drop from three years ago as the economy has boosted, "That is way too high for our population."
To tackle the issue, the United Way of Florida created three tool kits that identify solutions and resources to assist individuals and families, employers and local governments.
Armstrong said the way Broward College is addressing the ALICE issue for its employers is providing them adequate salaries, work-at-home options to reduce transportation costs and free health insurance.
Runcie says that 60 percent of the school district's students qualify for free meals. He's trying to address the situation for employees at the district, which is the largest employer in Broward County.
"Broward County school employees receive healthcare at no costs," Runcie said. "We issued the highest raises for teachers in the tri-county area over the past five years and we have worked to address our lowest paid employees through structural changes through their compensation. So this past year, we took our entry-level positions—our bus drivers, for example—and we increased their salaries by 33 percent."
Other low-income personnel, such as education support professionals, saw an increase in pay of 8.5 percent last year, he said.
Fisher spoke about the issue from a business perspective.
"We believe in safety nets," he said. "There needs to be a program that helps people who need a lifeline. We need a program that helps people lift themselves up to full employment."
Caulkins, a human resource lawyer who uses United Way's toolkit, said the program needs to teach individuals independence to avoid becoming too reliant on the help and that creating high wage paying job such as are tangible solutions.
"We need to work together and encourage employers to create more jobs in a responsible fashion. We work with the public school system and local colleges to provide students internships," he said. "Our highest priorities right now are housing, transportation and education. We need a dedicated funding source to bring down transportation costs."
ALICE households are not isolated, they make up the region's workforce.
That means ALICE groups are working within the confines of local companies and are spending 50 percent or more of their income on housing, Rich said.
"The housing affordability problem has wide spread impact on economic growth and employers ability to recruit and retain talented employers," she said. "When we talk about the increase of jobs, that's great, but we need to look at the fact that we are a heavily-based service sector community. We have a lot of low paying jobs. And the costs keep going up."
The governor and the legislator need stop to raiding hundreds of millions of dollars from the Sadowski Affordable Housing Trust Fund, Rich said. The trust gets money from a doc stamp tax on real estate transactions and is supposed to go to affordable housing, but the Legislature has diverted some of the money for other purposes.
"In the last five years, the doc stamp stamp contribution to the trust fund in Tallahassee has been $81 million dollars more than has been allocated back to Broward County," she said. "That's highway robbery."
In 2016, we collected $30 million in doc stamps in Broward and only received $11 million back, she said.
Kathleen Cannon ended the discussion on a lighter note. She talked about the services the United Way provides the community —free tax preparation, financial literacy seminars, and human resource training on the issues.
In addition, the United Way has put together an action plan with three focus points—build awareness, improve access, and advocate for change, she said. "So we are doing an assessment with the cities to see how ALICE friendly they are, and teach those municipalities about the resources in the action plan, so communities can help their families living in their cities."