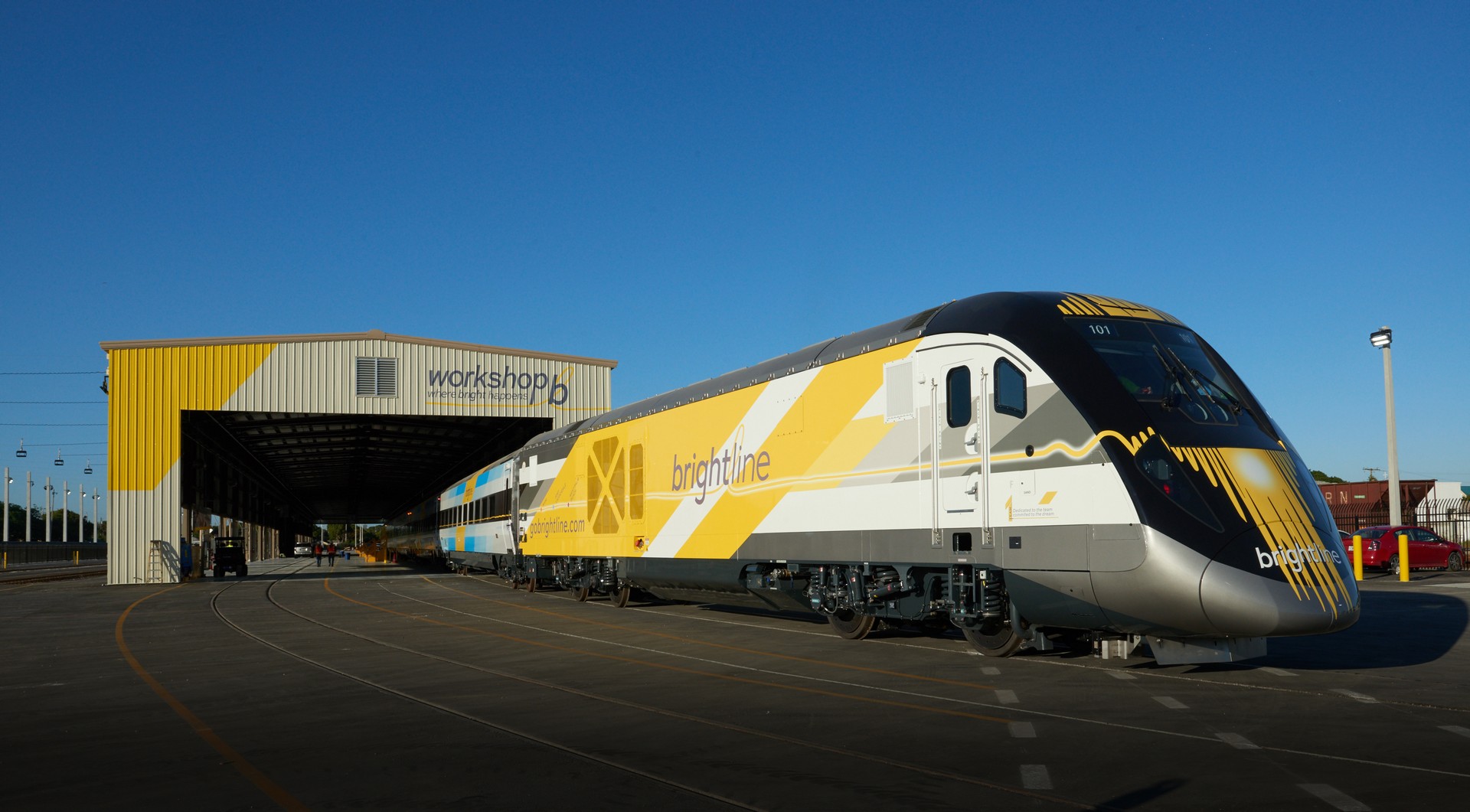 Brightline tunes its systems as launch nears
The recent derailment of an Amtrak train in Washington State that killed three people and injured 100 isn't something you want to see when you are about to launch a new passenger train service in South Florida.
However, it appears that the Brightline high-speed passenger service is being fairly meticulous in working on its safety systems, based on my recent personal observations.
For starters, Brightline has been testing trains without passengers for several weeks. I've spotted the test trains several times during my trips around the region. That's good because engineers should be very familiar with every mile of the tracks between West Palm Beach and Fort Lauderdale, where the service initially start.
In contrast, the Amtrak train that derailed was traveling a new route for the first time. It hit a 30 mph curve at 80 mph. The New York Times reports the investigation is looking at whether the engineer was on a cell phone or distracted by someone else in the cab.
I've also seen three examples of how Brightline appears to be working on safety.
A few weeks ago, I was on Dixie Highway just south of downtown Boca Raton. A Brightline train stopped before a crossing were lights were flashing and then blew its horn before slowly proceeding through.
Last weekend, in Wilton Manors, safety crews in brightly colored vests were at several spots near Northeast 26th Street as testing continued. Early Sunday morning, while I was cycling through Flagler Village, a truck for a company that specializes in railroad signals was already on the job. Add it up and it appears to me that Brightline is taking safety pretty serious.
My biggest concern is what Brightline can't control. We have an issue with drivers and pedestrians in South Florida not paying attention to oncoming trains or using them to commit suicide.
The Sun Sentinel reported that 23 people died in Miami-Dade, Broward and Palm Beach counties through September, compared with 14 in all of 2016. Tri-Rail has launched a suicide prevention hotline.
One would hope that law enforcement personnel give a bit of extra attention to crossings and the railroad right of way as Brightline launches service.
Railroad right-of-ways are private property and tresspassers need to be ticketed if they cross where there is no official crossing. I've read too many stories over the years of intoxicated people stumbling across tracks and getting hit.
I've also see way too many people stop on top of the tracks at intersections, which is foolish enough, when freight trains are going 40 mph. It will be even more foolish when Brightline trains are moving nearly twice as fast.