Just as phase one arrives in Miami-Dade and Broward counties on Monday, Cleveland Clinic is offering programs to help employers develop and implement plans to return their employees to work safely.
COVID-19: Creating a Safe Workplace includes expert insight and resources for safely returning to work and resuming operations. The  website also has playbooks for healthcare, hospitality, manufacturing and retail industry employers. Playbooks for restaurant and office/administrative employers are in development.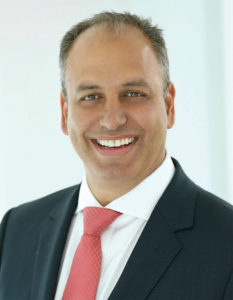 "We know that Florida businesses have been impacted by COVID-19 and are anxious to get back to work quickly—but also safely and responsibly," said Dr. Wael Barsoum, CEO and president of Cleveland Clinic Florida. "As community partners, Cleveland Clinic is invested in the health of your employees and your business. We are stronger when we work together. And together is how we will overcome these new challenges."
Cleveland Clinic also hosts a weekly webinar series with topics that range from infection prevention to worker resiliency in the era of COVID-19. Recent webinars have focused on appropriate cleaning and disinfection; managing employee screening and symptoms; keeping employees and customers safe; and maintaining emotional well-being in the workplace.
Customizable, contract-based programs are also available. Employers may also arrange for onsite visits from Cleveland Clinic experts to assess employer capabilities and conditions and develop COVID-19 return-to-work and general occupational health support. Guidance may include physical space requirements, onsite testing support, managing COVID-19-positive employees and referring employees to health care providers. A Cleveland Clinic medical director can assist employers with employee health and safety procedures, emergency response, and event management. Specifically, the director can advise on translating clinical concepts, infection disease management and control, mental health optimization, and crisis and disaster management. A hotline is also available for employers to get quick, accessible advice and guidance on screening and precautions related to COVID-19.