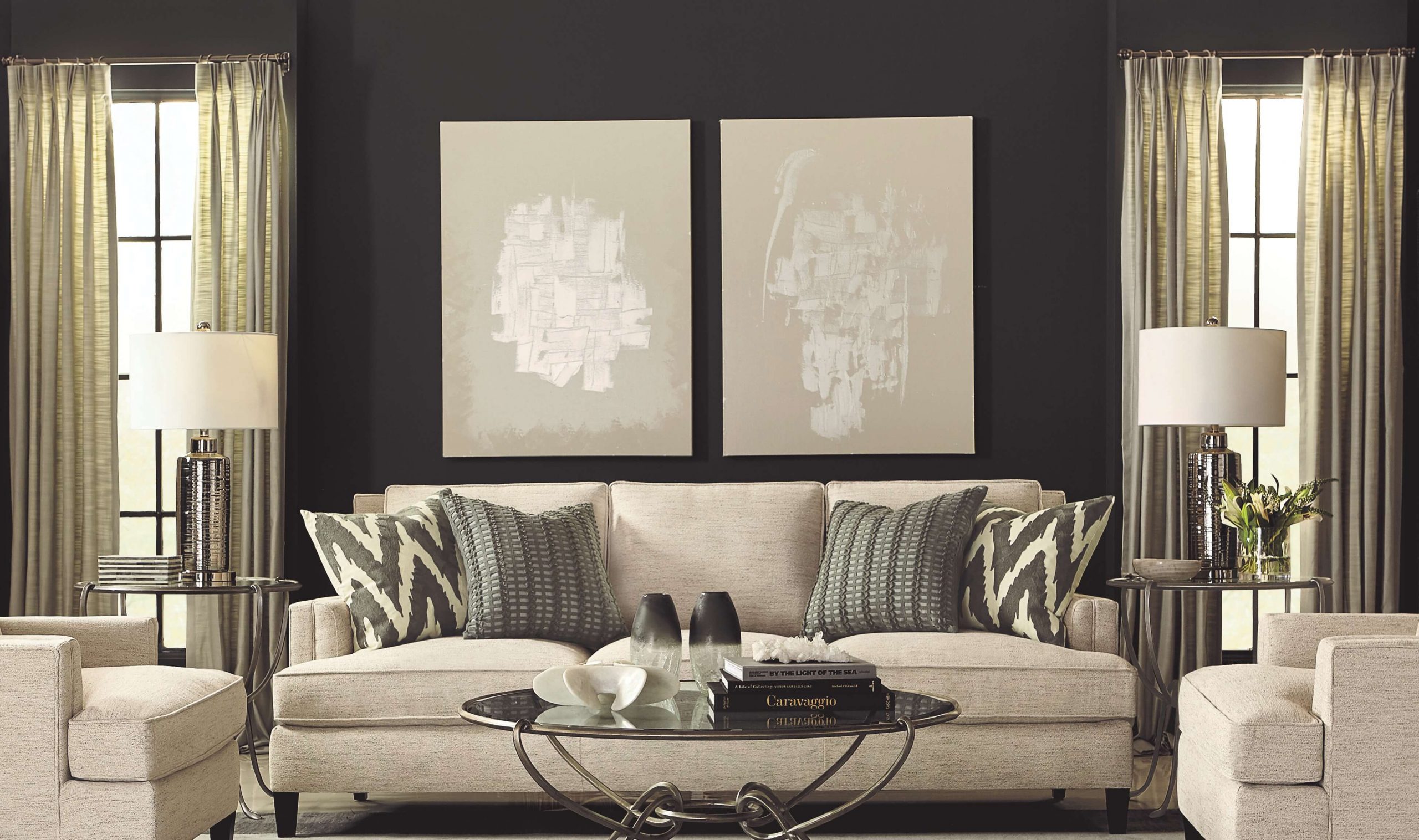 Facing Unprecedented Demand to Outfit New Homes, Baer's Furniture Steps It Up
CEO Jerry Baer provides a status report
Jerry Baer, president and CEO of Baer's Furniture, grew up in Indiana, and his move to South Florida symbolizes everything about the evolution of his company. The company was founded by Baer's grandparents in South Bend in 1945; in 1968, Baer's launched its first store in Florida. Soon enough, the entire family began migrating to the Sunshine State. One by one, as the Indiana stores closed, the Florida showrooms debuted.
The move—and the endeavor—has proven wildly successful. Baer says that "70 of our competitors are gone"—but Baer's is still here and thriving. Today, the company has 17 Florida locations, with its largest showrooms in the tricounty area in Boca Raton and Pembroke Pines. It remains a family business, with a fourth generation of Baers getting into the act.
Unexpectedly, the condition of the home furnishings industry has become newsworthy since the emergence of COVID-19. But the stresses of the shelter sector—which has been plagued by delayed shipments—has proven to be more hiccup than crisis for Baer's. "We're in better shape than most, with the largest inventory in our history," Baer says. "From what we've been told by our clients, we've been better able to get delivery when we want it." He says that it's challenging when production is shut down in countries the company depends upon, but "because we forecast so far out, because our vendor partners are strong—many of them are very strong—they are able to help us, given our reputation for paying our bills and taking care of our customers."
He says that early on in the pandemic, clients tended to be less patient than they are today, but they've adjusted to industrywide slowdowns. "And though we're being hit with so many price increases," Baer says, "we're still honoring every deal we've made with every client. That's the only way we do business."
Baer's marquee partners include the tropical-inspired Tommy Bahama, as well as Natuzzi Editions, Huntington House, Bernhardt, Lexington and Beautyrest. Baer notes that his company is the largest Natuzzi Editions dealer in the Americas (the brand, known for the quality of its leather upholstery, is based in Italy), and it's the largest Tommy Bahama and Lexington dealer in the world. (Baer's has been Tommy Bahama's partner "since it started in the furniture business," Baer says.) "Because of our buying power and our history with these companies—we believe in long-term partnerships—we tend to be in better position. We don't tend to bounce around from company to company."
Such associations allow Baer's to appeal to a wide variety of tastes. "We choose our partners based on quality, reliability, style and value," he says, and as for the style aspect, Baer says the range of his clients is drawn to everything from transitional to mixed media to coastal to contemporary. "With stores of the size that we have, we're able to offer a lot of diversity," Baer says. The company is so respected that even a mammoth developer like Lennar—based in Florida, the Fortune 500 name is the largest home builder in the country—relies on it to furnish its model and spec homes.
Baer notes that although he hasn't seen tastes change during the COVID-19 era ("We're not known for buying for what's trendy," he says, explaining that clients tend to refresh in their existing style preferences), an emphasis on functionality has shifted somewhat, reflecting the work-from-home realities of our time. "We've definitely had more of a demand for home office," he says. "We have desks, multiple styles of desks, cabinets to go with them, pieces to use on the wall, bookcase-type cabinets—that has picked up dramatically during COVID."
The demand transcends the home-office niche: "We're very lucky to be in a market where there's a lot of new homes and new construction with people moving into the market," Baer says. He says that in a more established area, people might come in solely to install or upgrade a home office as a quick work-from-home adjustment, but the unprecedented influx from places like New York, New Jersey and California have made outfitting entire homes the norm. When that happens, Baer says his onsite designers (at no extra charge) are ready to guide clients not only to furniture, but also to flooring, wall treatments and window treatments—"everything but add the roof, is the way I always put it."