[vc_row css_animation="" row_type="row" use_row_as_full_screen_section="no" type="full_width" angled_section="no" text_align="left" background_image_as_pattern="without_pattern"][vc_column width="2/3″][vc_column_text]
In SFBW's latest Education Collaboration series, we take a look at two education programs designed specifically for working individuals, a partnership to save our oceans and coastlines, and a grant award being used to assist future engineers be ready to hit the job market.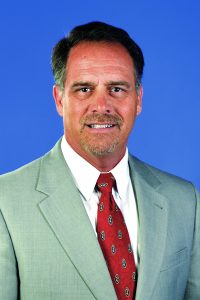 JM Family Enterprises employees getting a free college education
Automobile sales giant JM Family enterprises has teamed up with Florida Atlantic University and is offering its eligible employees the opportunity to enroll in tuition-free, full-time graduate, undergraduate, and certification programs.
Dr. Daniel Gropper, dean of FAU's college of business, says this is all part of the school's new Edu-Vantage Program. Courses will begin both on-line and on-campus this coming fall semester.
Gropper says FAU has set up a "concierge services" aimed at assisting these working professionals from the JM Family. "These concierge specialists will make the academic life easier for the enrollees. "They can avoid stuff like waiting on long lines at the bookstore," he says. "These people can just focus on their school work. We basically make it as convenient for them as possible."
Gropper says JM Family Enterprises is the first company to team up with the university as part of this new program. "We have a couple of others who have expressed some interest," he says. "What FAU does best is educating working people here in South Florida. I have so much respect for those getting an entire degree while working."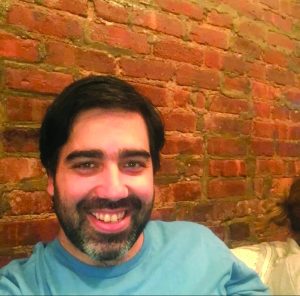 These 'Geeks' are helping to fill high-tech jobs
The founders of Miami-based 4 Geeks Academy recognized a rapidly growing trend in the economy: an increasing demand for high-tech jobs, but not enough potential employees with the necessary skills to compete in this emerging job market.
"It's because of the technology boom," says 4 Geeks co-founder and director Alejandro Sanchez. "There will be more than 1.5 million jobs that'll be needed to fill."
Sanchez says 4 Geeks was first founded about four years ago. The program focuses on teaching its clientele the latest technology in coding. "Java Script and Python are the most widely used," Sanchez says, adding these two particular systems are emphasized.
The 4 Geeks curriculum is taught part-time because many of their students are already in the working world, trying to enhance their marketable skills. "We teach them how to code and create software," says Sanchez, "and then to keep learning themselves."
Sanchez says there are currently 1,300 job openings for Java Script and Python coders in the Miami/Fort Lauderdale area. 4 Geeks Academy has partnered with many companies to help them fill their tech positions. "We're always trying to build more relationships with companies," he says. "We have an 89 percent placement rate."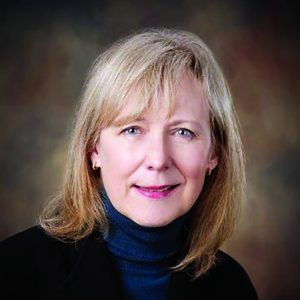 Partnering to save our oceans
Call it a partnership between industry and academia, with Mother Nature being the prime beneficiary.
The Fort Lauderdale Marine Industry will host the ninth annual Ocean Exchange from Oct. 26 to 30, in conjunction with the 2019 Fort Lauderdale International Boat Show. The Ocean Exchange announced its partnership with the Marine Research Hub which was formed here in South Florida to solidify cooperation among four university oceanographic research centers, three economic development organizations, and the Marine Industries of South Florida, to establish the region as a global leader in research leading eventually to commercialization.
The Ocean Exchange will feature 12 innovative, sustainable, worldwide solutions demonstrating the ability to generate economic growth and increase productivity while reducing the use of nature's resources.
Ocean Exchange CEO Millicent Pitts describes the partnership with the Marine Research Hub as a "marriage between private industry and academia."
"We bring solutions from all around the world," she says. "It will expose students from those four universities to research from around the world."
Ocean Exchange gives two $100,000 awards every year to start-up companies with innovative ideas on ocean conservation. Plus, Pitts says, a $10,000 award is given annually to a graduate or undergraduate student with new solutions about sustaining the oceans and coastlines.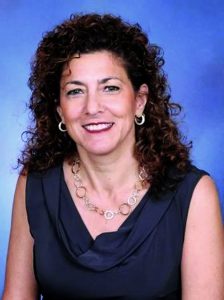 College using grant money to help engineering students succeed
Palm Beach State College will be launching a new Center for Excellence in Engineering at four campuses in August, says Jean Wihbey, PBSC's vice president of workforce development. The four campuses are located in Belle Glade, Lake Worth, Palm Beach Gardens and Boca Raton.
The center, which was funded by a more than $2 million award from the Florida Job Growth Grant Fund, will feature different areas of specialization at each campus, says Wihbey. The center's goal is to allow the college to expand its engineering program offerings and provide a more collaborative, multidisciplinary approach to increasing the number of highly-trained, middle-skill workers to meet the needs of various area industries.
"We have a lot of interest," says Wihbey, adding The South Florida Manufacturing Association, as well as other area business leaders are on board with the idea. Plus, the college is seeking out other industry partners as well.
College administrators plan on sitting down and meeting with area business leaders to ensure their coursework is tailor-made to positions businesses need to fill. The new engineering program wants to fill the needs of the aviation/aerospace, manufacturing, clean tech and homeland security/defense industries. ♦
[/vc_column_text][/vc_column][vc_column width="1/3″][/vc_column][/vc_row]