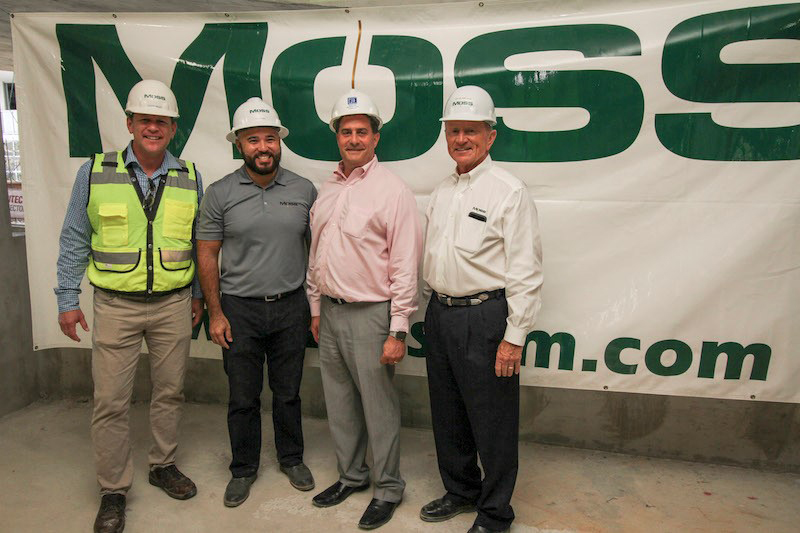 ONE LINERS Miami-Dade
► Fortress Investment Group, parent of Brightline and Coral Gables-based Florida East Coast Industries, will be acquired by Tokyo's SoftBank Group Corp. for roughly $3.3 billion in cash.
► Coral Gables-based Professional Bank announced a $19 million in capital infusion via issuance of common stock.
► Miami-based MDM Group, hotel convention developer of the Miami Worldcenter, paid $45 million for the former Miami Arena site.
► Sabadell United Bank was sold in a $1.025 billion cash deal to IberiaBank, Louisiana company.
► Estefan Kitchen, a Cuban fine dining restaurant by Gloria and Emilio Estefan, opened in Miami Design District, 104 N.E. 39th St.
► Brickell City Centre and Modern OM will co-host a public mediation event, A Mindful Miami, for Earth Day, April 22.
► Online tea retailer Elephantea is donating 25 percent of its proceeds to Sri Lanka nonprofit groups to save elephants.
► Healthcare Partners have applied to build a health care campus and senior housing at 8300 Park Blvd.
► ROVR Development's Fairchild Coconut Grove, located on Biscayne Bay with boat-slip condominiums, will break ground later this year.
► Cushman & Wakefield negotiated the $8.5 million sale of Park Centre, a 57,000-square-foot Miami Gardens office building.
► Brewery Unbranded Brewing Co. has been proposed in Hialeah's Leah Arts District, 1395 E. 11th Ave.
► Carnival Cruise Line will offer cruises from Tampa to Havana, starting in June.
► Qatar Airways Cargo launched service at the Miami International Airport.
► Joanne Li was appointed dean of Florida International University's College of Business.
► Boca Raton's Mill Creek Residential bought a 2.44-acre development site in Miami's Edgewater area for a 297-unit apartment complex.
► Lender BDB Realty filed a foreclosure suit against Rebuild Miami-Edgewater developers over a never-constructed Edgewater hotel project, alleging it defaulted on a $34 million loan.
► Pollo Tropical moved its regional headquarters to the Landing MIA in Airport West, in a 10,000-square-foot space.
► The Shade Store opened in the Miami Design District at 135th N.E. 40th St., marking the company's seventh Florida location.
► The Miami Finance Forum and the Knight Foundation hosted Mapping Miami's Financial Future on Feb. 24 at the Four Seasons Brickell Hotel.
► Acqua Di Parma, an Italian lifestyle line of fragrances, candles and leather goods, opened in Miami's Brickell City Centre.