Iconic retailer Macy's was already struggling before the pandemic and now it's going to be removed from the Standard & Poor's 500, S&P Dow Jones Indices announced in a press release.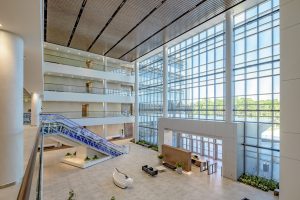 Carrier Global Corp. (NYSE: CARR), a Palm Beach Gardens company that is being spun off from United Technologies Corp. (NYSE: UTX)  will replace Macy's and join the S&P 500 prior to trading on Friday. Macy's will be removed prior to the open of trading on Monday and join the S&P Small Cap 600.
Carrier is a provider of HVAC, refrigeration, fire and security solutions and will be added to the S&P 500 GICS Building Products Sub-Industry index.
Being included in the S&P 500 carries the prestige of being known as one of the nation's largest companies and leads to inclusion in many mutual funds and ETFs. However, companies in the S&P 500 and other indexes can be subject to the sometimes volatile programmatic trading of indexes and futures.
According to Enterprise Florida, South Florida companies in the S&P 500 are ADT Corp. (NYSE: ADT) of Boca Raton, AutoNation (NYSE: AN) of Fort Lauderdale, Carnival Corp. (NYSE: AN) of Fort Lauderdale, Citrix Systems of Fort Lauderdale (NASDAQ: CTXS), Lennar Corp. (NYSE: LEN) of Miami and Ryder System (NYSE: R) of Miami.
Carrier and Otis Worldwide are being spun off by United Technologies Corp., which is then merging with Raytheon in transactions expected to be completed on Friday. United Technologies will remain in the S&P 500 & 100 indices, but change its name to Raytheon Technologies Corp. and its ticker symbol to RTX.
United Technologies will distribute one common share of Carrier and half a common share of Otis to shareholders of record as of March 19.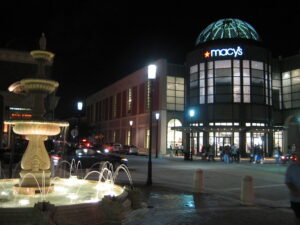 Macy's has closed all of its U.S. stores, furloughed almost all its workforce, drawn down its credit line, suspended its dividend, canceled some orders and withdrawn its financial guidance for this year. Macy's has 20 locations in South Florida and is a key anchor tenant for many shopping centers.
On Wednesday, Fitch Ratings cut Macy's long-term issuer default rating from BB+ from BBB-, which is Fitch's lowest investment grade rating. Macy's shares hit a 52-week low of $4.41 on Wednesday. Its 52-week high was $26.33 on April 5, 2019.
There hasn't been any sign that department stores, who fall into the non-essential retail category, will get major assistance from federal stimulus measures.