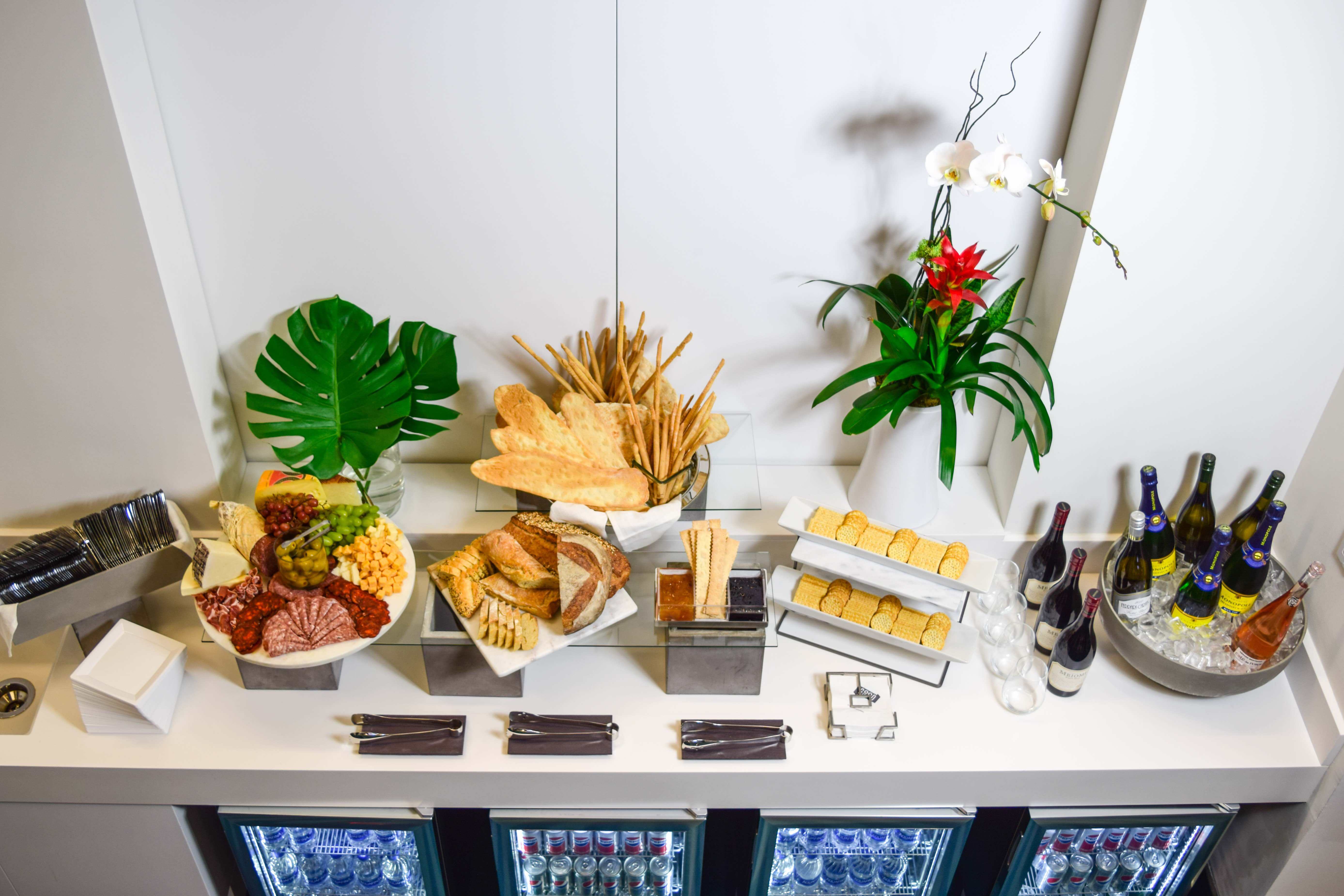 Enhanced Brightline service delivers champagne dreams
The late Robin Leach would undoubtedly love the pampering that Brightline is offering in its newly upgraded Select Service.
In a rollout announced on Friday, Brightline guests traveling on Select Service will enjoy a self-service wine and champagne station starting at 11 a.m. daily in dedicated lounges. If you are rushing out the door and don't have time to fix breakfast, the Select Lounges will offer an unlimited complimentary breakfast spread with warm, freshly baked goods by Miami's Zak the Baker, fresh whole fruits, yogurt parfaits, fruit cups and freshly squeezed orange juice.
The beverage bar stays open throughout the day with lunch bites and an imported Italian charcuterie with cheese and fresh bread after 3 p.m. Beer gets added to the menu after 3 p.m., too.
Heading out for lunch, dinner or a fun excursion during the weekend? Brightline says the lounges will feature special surprises, such as mimosas or a Bloody Mary bar.
Of course, the lounges also offer freshly brewed Illy coffee, teas, PepsiCo products and bottled water all day. (Maybe you want to stick with those if you are using the business services in the Select Lounges, including independent work stations, complimentary wireless printing and scanning, stationary supplies, iPad usage, magazines and newspapers.)
Parking is included in the Select seats and there's also pampering on the trains themselves.
Select ticket holders receive escorted pre-boarding to the platform with grab-and-go-items, such as snacks, wine and accessories. Onboard service will include complimentary scented cold hand towels, magazines, headphones and kids bags for those 12 and under. On board, service will include fresh pastries and assorted breakfast items in the morning and a specially curated bento box during the afternoon and evening.
While the Select class already has wide leather seats and an array of USB and power ports, Brightline is also providing chargers upon request if you forgot yours.
To book your Brightline tickets, go to www.gobrightline.com or use the revised Go Brightline app.
Brightline has positioned itself as more than a transportation company—it wants to provide great experiences for travelers.
"We are reimagining train travel based on the feedback and interest of our guests," says Brightline's President and COO Patrick Goddard. "It's more than connecting cities and people but providing a hospitality focused approach to transform the journey. The new Select service has been thoughtfully designed and implemented, from the wine selections to the on-board food offerings."
The New Select service pricing will launch at $30 per short segment between Miami and Fort Lauderdale or Fort Lauderdale and West Palm Beach and $35 per long segment between Miami and West Palm Beach.
Brightline also rolled out its Smart+ service, which includes one complimentary snack and alcoholic beverage onboard per leg. Envisioned as an option for business and leisure travelers alike, Smart+ is $25 per short segment and $30 per long segment.
Smart service is $20 per short segment and $25 per long segment.
All three levels of service offer guests free wi-fi onboard along with power outlets/USB ports, large multi-task tray tables at each seat, a variety of food and beverage options for purchase and comfortable, large leather reclining seats.